Managing Director, Strategic Asset Allocation
Charles Schwab Investment Advisory, Inc.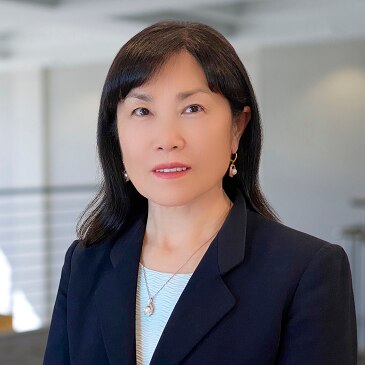 Eva Xu, Ph.D., CFA, is responsible for Schwab's multi-asset capital market expectations research and common asset allocation framework across the firm, including Schwab Intelligent Portfolios and Schwab Wealth Advisory™.
Prior to joining Schwab in 2012, she spent eight years as co-founder and managing partner at Bayswater Asset Management, LLC, where she was co-portfolio manager of a multi-strategy global macro hedge fund, and developed market-neutral strategies in global equities, bonds, and currencies. Before that, she was a vice president at Aetos Capital, responsible for portfolio construction and quantitative risk management. Additionally, she held various investment-related positions at Mellon Capital Management, ending her tenure there as a director in investment research.
Eva holds a Ph.D. and M.A. in Economics from Simon Fraser University and a B.S. in Physics from Tsinghua University. She is a Chartered Financial Analyst (CFA) and a member of CFA San Francisco. She also serves on the Advisory Board of The Journal of Portfolio Management. 
---