Personal Finance | November 14, 2016
3 Tax-Smart Strategies for Estate Planning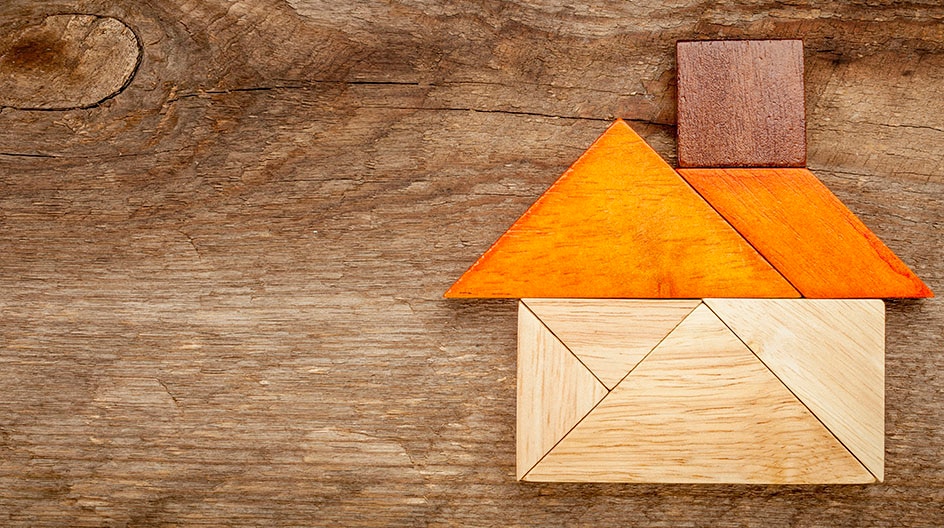 For many people who spend their lives working hard to build wealth, the point is not only to benefit themselves during their lifetimes, but also to pass on that wealth to the next generation. Determining who will inherit the fruits of their labor—and in what proportions—requires careful planning. But one thing people tend to overlook during their estate planning is the effect of taxes—and that oversight could substantially reduce the value of their estates for their heirs.
Marianne Hayes, who works in Schwab's Wealth Strategies Group, says she spends a lot of her time helping clients with complex estate planning issues. "When transferring wealth, even a little planning can go a long way in terms of tax savings," Marianne says. "But for many of the clients who are referred by their Schwab Consultants to the Wealth Strategies Group—those with significant assets, expensive homes or family businesses—there are some nuanced tax strategies that can make a marked difference."
Here are three tax strategies that Wealth Strategists like Marianne can help you work through as part of your estate plan.
1. Transfer wealth during your lifetime
With the current federal estate and gift tax topping out at 40% for wealthy individuals, minimizing your taxable estate is the first line of defense in preserving your assets for your heirs. One of the best ways to do that is to transfer as much of your wealth as you can during your lifetime.
"Lifetime giving is a basic tenet of estate planning because it can significantly reduce the size of your taxable estate," says Marianne. "As a Wealth Strategist, I help clients plan those transfers."
Currently, you can give up to $14,000 to any number of persons in a single year without incurring a gift tax ($28,000 for spouses combining gifts). Additionally, each donor has an aggregate lifetime exemption before any out-of-pocket gift tax is due. In other words, under current law you can give away up to $5.45 million during your lifetime—over and above the annual $14,000 exclusion and any payments made directly to educational or medical providers on someone else's behalf—and still avoid gift tax.
There are two caveats here. The $5.45 million exemption applies to gift and estate taxes combined—whatever exemption you use for gifting will reduce the amount you can use for the estate tax. (This is what the IRS refers to as a "unified credit.") And lifetime gifts are irrevocable, so wait until you feel good about your plan before taking action.
Tip:
In addition to the annual exclusion amounts, you can make unlimited payments directly to some medical and educational providers on behalf of your loved ones. Qualified education expenses are limited to tuition only and do not include room and board or books. The lucky recipient of the gift will owe no gift or income tax, and you will get to see your loved ones benefit from your gift.
2. Minimize the value of your gifts
Certain types of trusts, like a grantor retained annuity trust (GRAT), can help keep the taxable value of your gift low. With a GRAT, the grantor transfers assets to a trust for a term of a few years. During the term, the grantor receives an annuity from the trust. At the end of the term, the remaining assets pass to the beneficiary.
The value of the assets is determined at the time of transfer into the trust, and the annuity payments reduce the gift's value for gift tax purposes. As long as the assets in the trust outperform the discount rate (or hurdle rate) as determined by Internal Revenue Code 7520, this can be an extremely effective transfer strategy.
Tip:
Consider using a GRAT in a low interest-rate environment because the assets have a better chance of beating the hurdle rate. GRATs also work especially well with assets currently depressed in value but with the potential for significant appreciation.
3. Hold life insurance outside of your estate
Although life insurance proceeds are generally tax-free income to the beneficiary for income tax purposes, they will be included in your gross taxable estate if you own the policy. The most effective way to avoid this problem is to set up an irrevocable life insurance trust. If the trust owns your life insurance policy, the proceeds are outside your estate and will pass to your beneficiaries free of both income and estate taxes.
Tip:
Have your irrevocable life insurance trust purchase your life insurance policy, because the transfer of an existing policy within three years of death will bring the proceeds back into the estate.
Other strategies
These three strategies aren't the only ways to minimize your estate and gift taxes. Brenda Nelson, CFP®, an 18-year Schwab veteran who is also part of Schwab's Wealth Strategies Group, said she recently talked with a client about the pros and cons of a marital trust. "Taking care of a surviving spouse is a top priority for many clients—and we can help them do that in a number of ways."
Brenda also said she recently helped a client figure out how to fit a qualified terminable interest property trust, or QTIP, into his estate plan. "This trust is especially attractive for people with children from a prior marriage, or if there's concern over what might happen if a surviving spouse remarries."
Putting it all together
As you consider more sophisticated gift and estate strategies, don't forget to address the fundamentals first, such as appropriate account titling, beneficiary designations and drafting of basic estate documents such as wills and durable powers of attorney and health care. In any case, be sure to consult with a tax professional or an attorney when planning your estate to make sure all the pieces fit together. A professional will be able to identify the large array of strategies and tools available to help manage estate taxes and transfer your assets in the most efficient way.
Schwab's Wealth Strategies Group
This dedicated team of financial specialists consults with Schwab clients on a range of highly sophisticated wealth management needs, including these:

Estate, investment and retirement planning
Titling and beneficiary designations
Executor and trustee selection
Risk management and insurance planning
Banking and credit management
Executive compensation
Business succession planning
Planning for incapacity
Education and family support
Charitable giving


"The Wealth Strategies Group can help clients understand their choices and then create a road map for reaching those goals," Brenda says. "Given our extensive experience navigating a variety of wealth management issues, Wealth Strategists can help turn a complex situation into one that's easier for a client to navigate."