Personal Finance | July 8, 2021
5 Ways to Save Money When Traveling Abroad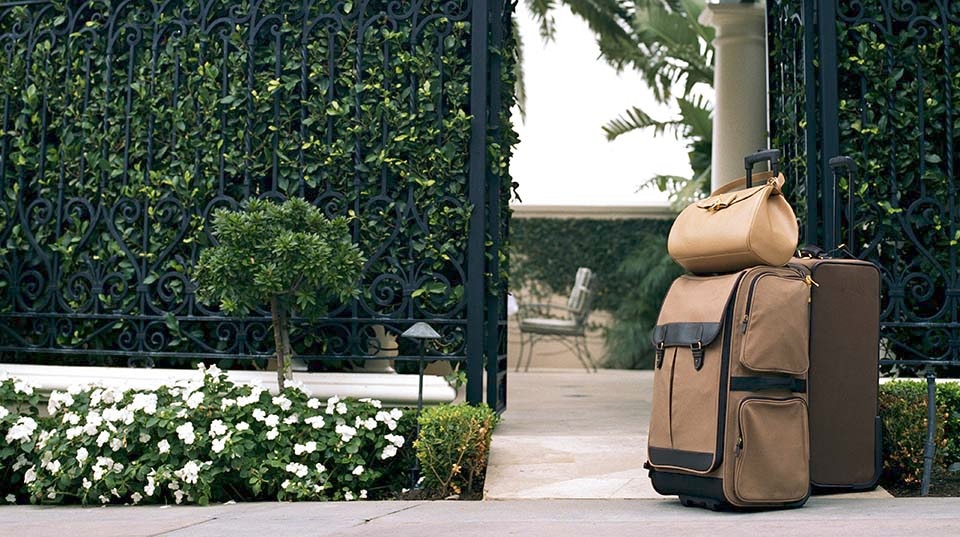 As more people get vaccinated, countries around the world are reopening their borders to international visitors. The number of intercontinental flights is literally and figuratively taking off, and cruise ships are once again headed out to the open seas.
The COVID-19 pandemic may have stymied travel in 2020, but the numbers for 2021 are slowly improving. The 7.2 million Americans who ventured outside of the country during the first quarter of 2021 are a far cry compared to the 17.5 million during the same timeframe in 2020 before international travel came to a halt.1 
However, the outlook for travel spending is more optimistic. Although the 2021 forecast for $54 billion in international travel spending isn't even a third of the $179 billion Americans spent in 2019, it's more than 42% higher than 2018's amount.2
While much of that money will be used to create memories that will last a lifetime, a portion of it will go to financial fees that travelers might easily avoid.
Here are five tips for keeping costs low and managing your money during your next trip abroad.
1. Steer clear of transaction costs
Most credit and debit card issuers charge foreign-transaction fees, which typically run between 1% and 3% of the purchase price, as well as ATM fees. That might seem like a minor expense per transaction, but all those extra charges can really add up.
Look into the fees imposed by your banks and credit card companies. (The overall fee is often a combination of two fees, one from the issuing bank and one from the card company.) And note that even if you have a fee-free card, ATMs or merchants may still charge a fee. Always check your card's terms and conditions to find out exactly what fees you're responsible for.
2. Find the best exchange rate
Airport currency kiosks may be convenient, but they also tend to be pricey, charging anywhere from $5 to $15 to exchange money. Even so-called no-fee exchanges tend to make a profit off their highly unfavorable exchange rates. All told, Condé Nast estimates that travelers pay an extra 7% to 15% when exchanging currencies at such convenient, but costly, locations.3
Cash withdrawals from ATMs are generally the best choice for day-to-day funds—but, again, beware of transaction fees. Some banks impose a flat fee per withdrawal, while others do not and may even refund those levied by others (see "A cost-conscious travel companion" below).
If you anticipate needing cash, exchanging currency at your local bank, post office, or American Express office before you leave may garner a lower rate. Once you arrive at your destination, you might be able to get a decent exchange rate at your hotel as well.
3. Watch out for "dynamic currency conversion"
Many travelers are enticed by the convenience and familiarity of receiving bills—at restaurants, for instance—in U.S. dollars. But this new trend, called dynamic currency conversion, often comes with an unfavorable exchange rate, transaction fees, or both.4 So, when asked if you want to pay a bill in the local currency or in U.S. dollars, go with the local option—unless you can verify that the cost is negligible and worth it, to you, for the familiarity factor.   
4. Secure your information
Nothing ruins a trip like a lost or stolen wallet, so take a picture of the contents of your wallet, including the fronts and backs of credit, debit, and insurance cards so you can find all of those important phone numbers to call in case of emergency. Keep a copy on your phone—or better yet, in the cloud—along with pictures of your passport and any other important documentation.
Also, be sure to activate fraud alerts for all accounts that offer them so you're notified right away of suspicious activity. Sophisticated cybercriminals are often able to capture your financial information even if your cards stay in your possession.
You may be able to set up a travel notice to have your bank monitor your accounts for fraudulent activity when traveling. When travel monitoring is active, debit and credit cards are scrutinized for high risk transactions.
5. Take advantage of built-in benefits
Before you book your trip, see if your credit or debit cards offer travel-related perks that can save you money or ease your journey. For example, many offer hotel and restaurant reservation assistance, free Wi-Fi access on eligible flights, and even discounts on certain types of accommodation and transportation. Review your cards' benefit terms, or call your providers for full details.
1 "U.S. Outbound Travel by World Regions," International Trade Administration, May 2021, https://www.trade.gov/us-international-air-travel-statistics-i-92-data.
2 "Travel Forecast," U.S. Travel Association, Spring 2021, https://www.ustravel.org/system/files/media_root/document/Research_Travel-Forecast_Summary-Table.pdf
3 Matt Meltzer, "Where to Exchange Currency—and How to Be Smart About It," Condé Nast Traveler, 09/20/17.
4 Odysseas Papadimitriou, "4 Tips for Using Credit Cards Overseas," Investopedia, 10/23/17.