Personal Finance | November 20, 2015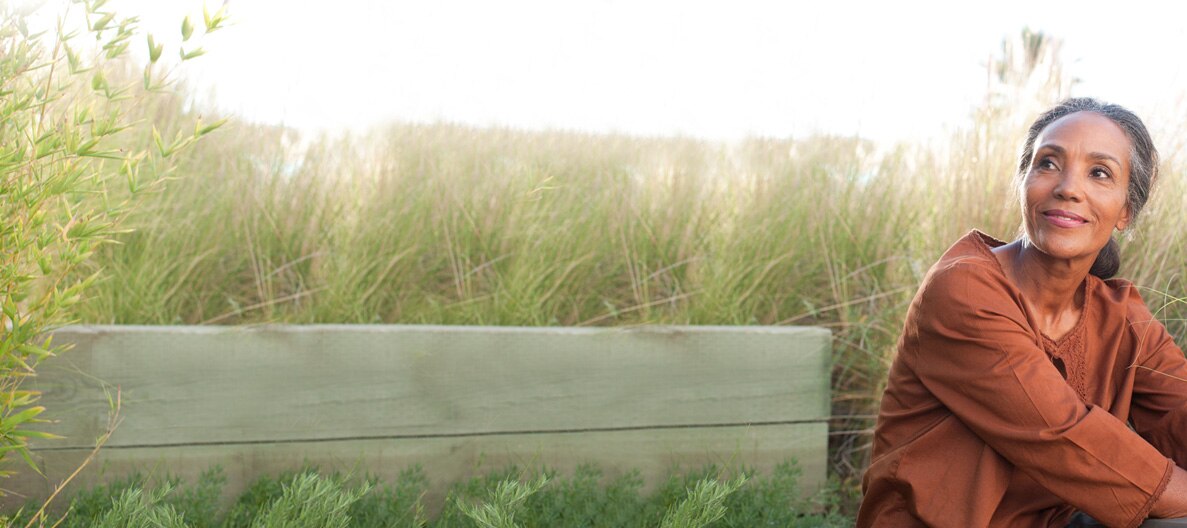 American women, on average, are living longer and spending more time in retirement. More than a third of women who turn 65 in 2015 are likely to live to age 90, and they're nearly 40% more likely to reach that age than their counterparts 50 years ago.1
Such longevity has implications for women's retirement savings plans. Some of those who stop working at age 65 will spend more than a quarter of their lives in retirement. The trouble is that many women aren't saving enough to support themselves later in life. The Employee Benefit Research Institute (EBRI) estimates that Americans overall face a retirement savings shortfall of about $4.13 trillion.2 But that shortfall doesn't fall equally—women face much bigger deficits.
Looking just at those who face a savings deficit, single women on the verge of retirement face a shortfall of $104,821, compared with $93,576 for men and $71,299 per individual for married households.3 Women also appear to be saving less than men. EBRI found that as of 2012, women age 60–64 had on average just 60% as much in their IRAs as their male counterparts ($116,433 versus $195,191).4
Several factors are at work here. First of all, women tend to live longer than men, so they generally spend more time in retirement. Then there's the closing but still present gender pay gap and career interruptions that many women face when they stop working to raise children or care for family. All these things can hamper a woman's ability to save.
But these obstacles can be overcome. Here are some ways women can rethink their finances to get ahead of the game.
1) Close the gap. Women earn about 80% of what men do.5 As a result, they often end up saving less for retirement than men do, even when the percentage they sock away is the same. A man who makes $100,000 a year and saves 5% is setting aside $5,000 per year. A woman in a similar job might make $80,000. If she saves 5%, she'll be setting aside just $4,000.
However, there may be opportunities for women who are still working to close the gap.
"Women in their early and mid-50s often have more time to devote to their careers, especially if they have kids who are starting to leave the nest," says Carrie Schwab-Pomerantz, CFP®, Senior Vice President at Schwab. "Don't be afraid to be assertive at this stage of the game and ask for a raise or a promotion."
2) Coordinate with your spouse. Less than half of all women participate in retirement plans such as an IRA or 401(k), according to the Department of Labor. This is partly because women are more likely to hold part-time jobs that don't qualify for such a plan or because they put their careers on hold to take care of family. As a result, many women are missing out on opportunities for growth—as well as different tax advantages, depending on the type of account—over time.
Couples have options for plugging the savings gap. Even if a woman earns no income for a period of time, her spouse can contribute to a spousal IRA on her behalf. Once she resumes working, a couple can keep their spending steady, socking away as much as possible of that second paycheck.
Carrie says the bottom line is not to take a break from retirement savings. "Spouses need to plan together like a team and figure out how both can save for retirement and stay invested."
3) Delay retirement. Women tend to retire earlier than men—age 62 for women, versus 64 for men, according to the Center for Retirement Research at Boston College.6 This is often because women are younger than their spouses, and many couples decide to retire around the same time.
But it can make sense for women to stay in the workforce for a few more years. Working longer means you can save more and give your investments more time to compound. It also means you aren't draining your savings. Postponing retirement by four years could boost a woman's monthly income from savings in retirement by nearly $1,170, according to research by the Schwab Center for Financial Research using data from Bankrate.7
4) Delay taking Social Security. The longer you put off collecting Social Security, the bigger the monthly payout. For people retiring today at age 62, the maximum benefit is $2,025. For those age 66 (full retirement age if you were born between 1943 and 1954), the maximum benefit is $2,663 a month. For those who wait until age 70, when benefits are capped, the maximum monthly payout is $3,501.
If delaying Social Security and working longer aren't an option, a woman may be able to claim spousal benefits and get up to 50% of her spouse's benefit (even if she's divorced). Consult a professional, as spousal benefits are complicated—but they could increase a woman's monthly income.
5) Plan for long-term care. As we've seen, women tend to live longer than men. That means many women are likely to outlive their husbands. In fact, 76% of women 85 and older are widows, according to the 2012 Medicare Current Beneficiary Study. Most women won't have someone to help care for them if they develop a chronic disability.
Quality in-home care for activities such as bathing, dressing and eating can be very expensive, especially for those who have suffered injuries, strokes or Alzheimer's disease. And if you need to move into an assisted-living facility, the expenses tend to skyrocket, particularly if you need to stay for many months or years. If you're concerned about such costs, consider buying long-term care insurance.
"Women are much more likely to need long-term care as they age," Carrie adds. "And while it can be quite expensive, long-term care insurance can provide a critical safety net. But be sure to carefully review the coverage of any policy so you don't have any surprises later on."
6) Take the reins. Given their longer life spans, women might have room to be more aggressive. With inflation steadily eating away at people's purchasing power, it's critical for most investors to keep at least some money invested in equities, which have a proven track record of long-term growth. "I would argue that you generally need at least some exposure to equities even into your 70s or 80s," Carrie says. "Especially if you have a history of longevity in your family. That nest egg could need to last another 20 years or more, so a little growth can make a big difference."
Women face particular challenges when it comes to saving for retirement, but they aren't insurmountable. Developing a plan that keeps you working toward your goals is a good place to start. It may also make sense to speak with a professional. And if you're half of a couple, make sure your spouse comes along. Working as a team can help.
1David Boddy, Jane Dokko, Brad Hershbein and Melissa S. Kearney, "Ten Economic Facts About Financial Well-Being in Retirement," The Hamilton Project, 6/2015.
2Jack VanDerhei, "Retirement Savings Shortfalls: Evidence from EBRI's Retirement Security Projection Model®," Employee Benefit Research Institute, 2/2015. The aggregate national retirement deficit is for all U.S. households where the head of the household is between 25 and 64.
3Ibid.
4Craig Copeland, "Individual Retirement Account Balances, Contributions, and Rollovers, 2012; With Longitudinal Results 2010–2012: The EBRI IRA Database," Employee Benefit Research Institute, 5/2014.
5Ariane Hegewisch, Emily Ellis and Heidi Hartmann, "The Gender Wage Gap: 2014," Institute for Women's Policy Research, 3/2015.
6Alicia H. Munnell, "The Average Retirement Age – An Update," Center for Retirement Research at Boston College, 3/2015.
7Scenario based on hypothetical assumptions and cannot predict or project the performance of any specific investment or investments. Assumes a 66-year-old and 70-year-old saved $250,000 by age 50 and then saved $6,500 per year until retiring, so that the 66-year-old has $707,000 by retirement and the 70-year-old has $889,000. Assumes both live until age 95 and a 5% annualized rate of return before retirement and 3% thereafter. Fees, taxes and dividends not included.