International | February 17, 2022
7 Reasons You Should Care That an Emerging Markets Index May Add Chinese Stocks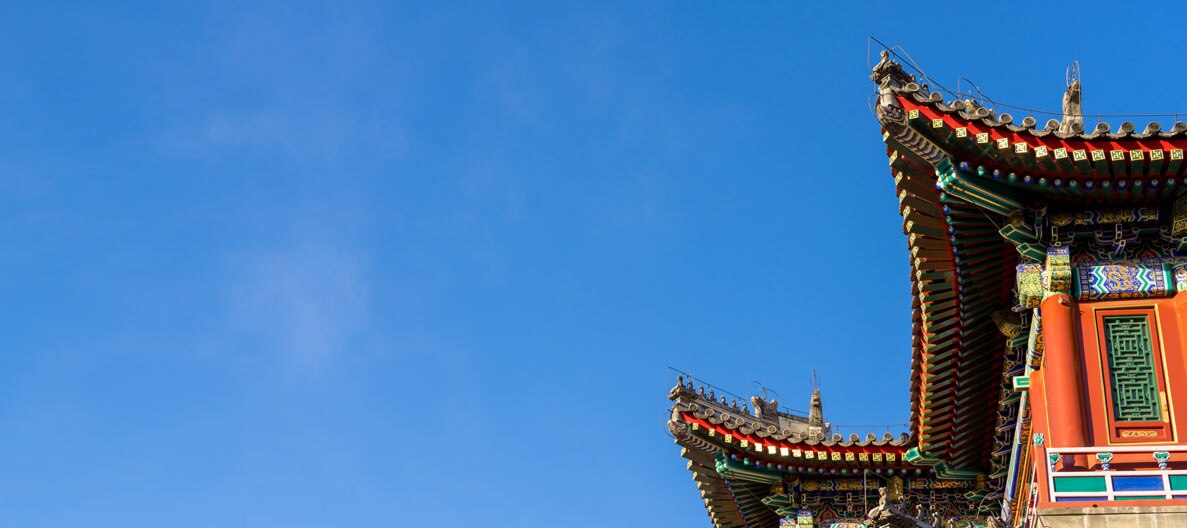 Key Points
Current emerging market stock indexes are an incomplete representation of the Chinese economy, as they exclude the Chinese A-share stocks trading in mainland China.

China's stock market and the impact of A-share stocks are too big to ignore. We believe A-shares are likely to be added to global benchmarks over time. Eventually, China could constitute 44% of the MSCI Emerging Market Index and has the potential to become 20% of global portfolios.

Start building your knowledge about China, as its influence on your portfolio is likely to grow.
The eventual addition of a group of Chinese stocks to a major global investment index could increase China's importance to international investors and potentially boost the Chinese economy.
Index provider MSCI Inc. deferred a decision to add Chinese A-share stocks to the MSCI Emerging Market Index in June, but said it could add them upon resolution of a few issues. This group of stocks, which makes up a large portion of the Chinese stock market, has been underrepresented in global indexes.
Since A-shares represent 51% of the more than $9 trillion in market capitalization of publicly traded Chinese stocks, an eventual inclusion of these shares could influence how emerging market indexes perform. It would likely also attract more money to the Chinese stock market and economy.
How big is China's stock market?
China is classified as an emerging market, largely due to its low average per capita income—but its stock market is large, ranking second globally behind the United States.
Stock market capitalizations by region
In trillions of dollars
Source: Charles Schwab & Co., World Federation of Exchanges, as of 4/30/2015. Hong Kong has a separate stock market from mainland China, and Hong Kong stocks have fewer restrictions on foreign ownership than mainland Chinese, or A-share, stocks.
What are Chinese A-share stocks?
Chinese A-share stocks represent companies incorporated in mainland China and traded on the Shanghai and Shenzhen stock exchanges. Until the cross-border trading program called the Hong Kong-Shanghai Stock Connect began in November 2014, foreigners could only access these shares through quota systems managed by the Chinese government. Therefore, most U.S. investors looking to funnel money into Chinese stocks have used either American Depositary Receipts (ADRs) traded on U.S. exchanges or mutual funds or exchange-traded funds (ETFs) that invested primarily in H-share companies trading in Hong Kong.
Why do Chinese A-shares stocks matter?
Index providers have excluded A-shares from stock benchmarks because access for foreigners was limited. However, that meant the MSCI Emerging Market (EM) Index excluded 51% of the total Chinese stock market. Once A-shares are included, the combined revenue of Chinese companies in the EM Index will equate to 65% of China's GDP. For comparison, the market cap of the U.S. companies in the MSCI USA Index represents 67% of U.S. GDP.
What issues need to be resolved before Chinese A-shares are added to the MSCI EM Index?
MSCI said China A-shares were on track for inclusion in its global benchmarks, but that three main areas of concern highlighted by international institutional investors first needed to be addressed. The three areas are:
Quota allocation process. Primary access to mainland Chinese stocks is still limited by quota systems managed by the government, though some A-shares are available through the cross-border Stock Connect. Investors want a more streamlined, transparent and predictable quota allocation process, and the ability to buy enough shares to replicate the MSCI EM Index.
Capital mobility restrictions. Since the flow of money into and out of the country is still restricted, some investors are concerned about timely access to capital and limits on the amount that can be transferred. Investors also want daily liquidity and a lifting of the daily limit on trading from Hong Kong into Shanghai through the Stock Connect.
Beneficial ownership. The structure of the Stock Connect basically adds a middleman to the trading process, complicating issues on legal ownership in mainland stocks by creating ownership on behalf of the investor instead of direct ownership. As a result, it's been unclear how dividends would be collected and whether shareholders could exercise legal action against mainland companies. Investors want a structure that allows them clear title to the shares.
MSCI will be working with the China Securities Regulatory Commission (CSRC) to resolve these issues. After the concerns are addressed, MSCI could announce a decision to include the Chinese A-shares in the EM Index outside of its annual market classification review.
What would be the impact of including Chinese A-shares?
China already had the largest percentage weight in the MSCI Emerging Market Index, at 25%. Chinese N-shares trading in New York will be added in November, increasing China's weight by 3.5 percentage points. Once MSCI adds A-shares, China would represent 30% of the index. Full inclusion of A-shares would require abolishment of the quota system and restrictions on capital mobility. Upon full allocation of A-shares, China's weight could increase to 44%.
MSCI indexes are influential because $1.7 trillion in assets were indexed, or used as a performance comparison, to the MSCI EM Index as of June 2014. Chinese A-shares are also slated for eventual inclusion in the MSCI All Country World Index and MSCI China Index.
Index provider FTSE Russell has another $51 billion indexed to its Emerging Market Index. In May 2015, FTSE said Chinese A-shares would likely be included in its EM index in two to three years. China's percentage weight in the EM index would increase from 22% to 44% if A-shares were included, equating to 20% of global portfolios. FTSE's next annual review of A-share inclusion is due in September 2015.
China's importance is likely to grow
Source: MSCI, as of June 10, 2015. *Initial step is adding A-shares at a partial 5% inclusion rate, in addition to N-shares. 
What is the timing of Chinese A-share inclusion in indexes?
We don't know how long it will take to overcome the concerns listed in this year's MSCI review. However, China's economy would benefit from A-share inclusion, and we believe that regulators want a quick resolution. MSCI has said it will give managers at least a year lead time to prepare before the A-shares are added to its indexes.
The MSCI EM Index would initially have only 1.3% in A-shares, and increases from there would depend on further changes to China's economy, which are likely to take several years. For reference, South Korea's inclusion in the index took place over six years, and Taiwan's took nine.
What are the implications for China's economy?
New inflows of foreign capital could benefit businesses by increasing their access to capital and lowering the cost of borrowing. China is also gradually opening its capital account and could eventually allow capital to move unrestricted into and out of the country and the yuan, or renminbi (RMB), to float freely. As China matures and looks outside its borders for growth, the country could become more of a source, rather than a destination, of capital investment.
Investment implication
This change in stock indexes is just one signal of China's increasing importance in global markets. We suggest paying attention to China's markets and building your knowledge about China, as it is likely to continue to affect your portfolio in the future.
Talk to Us
To discuss how this article might affect your investment decisions:

Call Schwab anytime at 877-338-0192.
Talk to a Schwab Financial Consultant at your local branch.