Personal Finance | March 1, 2021
7 Tips for the First-Time Home Buyer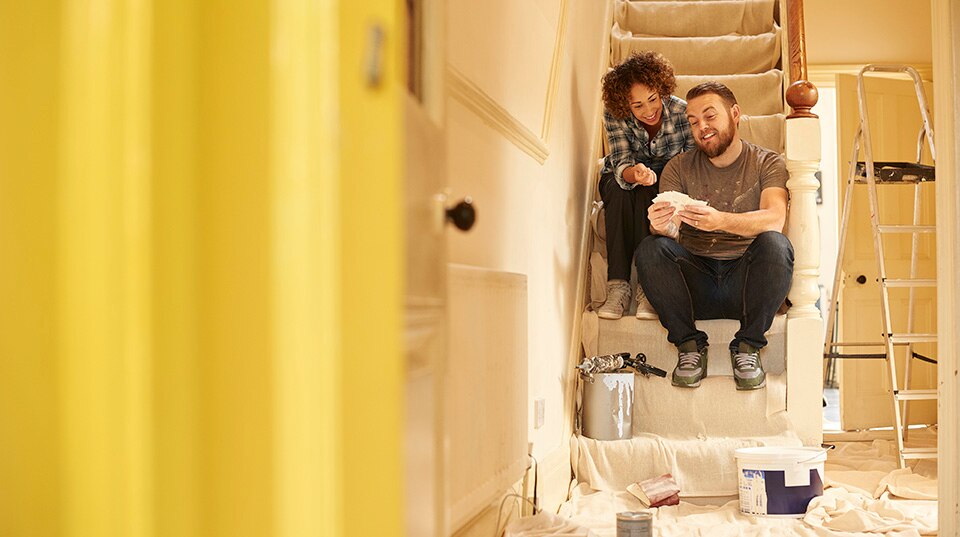 Buying your first home can be exciting—and stressful. Beyond the challenge of finding the right home in the right neighborhood, you'll also be grappling with some financial questions that are unlike those you may have faced as a renter.
Here are seven tips to help you prepare to become a homeowner.
Don't buy a home primarily as an investment.

Even if you live in an area where prices typically have appreciated, you can't be sure that will continue. If financial return is the primary consideration, other types of investments, such as stocks or bonds, might be better for you. Owning a home is as much a personal investment as a financial one. Before you commit, assess your job stability and desire to stay in a particular location. As a rule of thumb, unless you plan to own a property for at least five years, buying may not work in your favor from a financial perspective.

Know what you can afford.

You can use

Schwab Bank's mortgage calculator

to get a sense of how much you can afford to borrow based on your monthly income and other financial obligations. There are no hard-and-fast rules for how much debt you can take on—though if your mortgage is insured by the Federal Housing Administration, your housing costs generally shouldn't be more than 31% of your gross monthly income. No matter what calculation you use, the key is to not overburden yourself.

Check your credit score.

Having a better credit score can mean lower mortgage rates. If you're concerned about your score, you can always take steps to boost it before you start hunting for houses. Paying your bills on time and keeping your

credit card balances low

can help.

Understand the other costs involved.

Buying a home could involve more than just monthly mortgage payments. You will also have to pay property taxes and will likely have to carry some kind of homeowners' insurance. Before buying a home, you will want to get a home inspection, which can help you budget for major repairs such as a new roof or foundation, not to mention routine maintenance costs and any upgrades. If you're looking at a condo or homes in a community that offers shared facilities such as a pool, you might also have to pay monthly association fees. Such expenses could become a real headache in the event of a job loss or financial setback.

Plan to put down at least 20%.

Most lenders won't require you to put at least 20% down these days, but it's a good idea to do this anyway. Otherwise, your lender will probably require you to carry private mortgage insurance (PMI). That means you'll pay monthly PMI premiums in addition to your mortgage payments until your loan-to-value ratio reaches 80%. In general, the higher your down payment, the easier it will be to qualify for a mortgage loan and negotiate the lowest rate. Also, the more you agree to put down, the likelier the chance that your purchase is competitive with other bids, as financing can be a key consideration when sellers review multiple offers.

Know what documents you will need for your loan.

Some of the more commonly requested documents include a fully executed agreement of sale for the property being purchased, financial statements for bank and brokerage accounts, pay stubs, previous W2s, IRS Form 4506 (which authorizes a mortgage lender to obtain copies of a borrower's tax returns directly from the IRS), and homeowners' insurance policies.

Get pre-approved for a loan.

Getting pre-approved lets you know how much home you can buy before you go house hunting. Plus, it lets real estate agents and sellers know that you're a serious buyer because your financing is already arranged—which can be an advantage when making an offer.
The bottom line
The process may seem arduous, but for many people, the stress of home buying is outweighed by the pleasures of home ownership. Just remember that a little advance planning—and saving—can make the buying process much easier.