Market Commentary | April 14, 2022
Consumer Discretionary Sector Rating: Neutral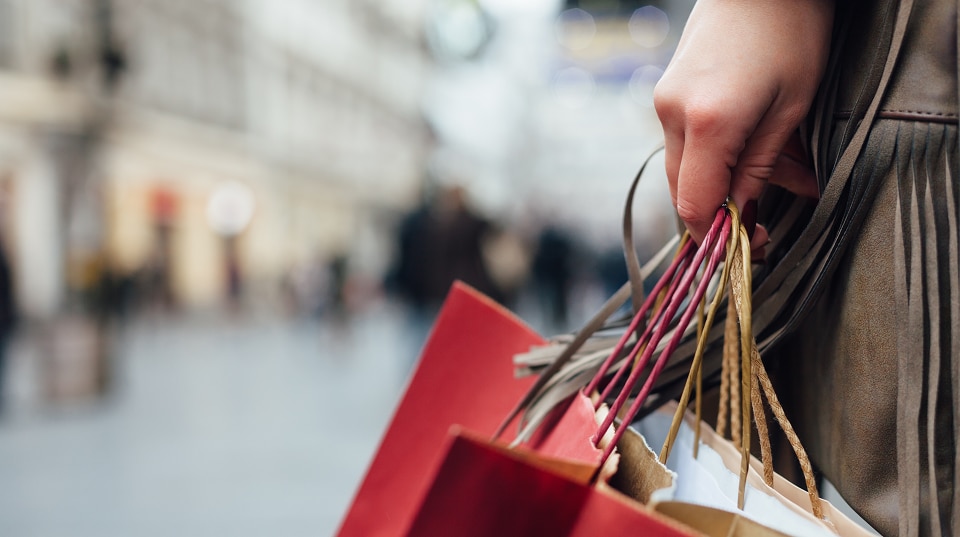 The Consumer Discretionary sector includes automobiles and auto components, consumer durables and apparel (household durables, leisure products, textiles, apparel and luxury goods), consumer services (hotels, restaurants, and leisure, and diversified consumer services) and retailing (distributors, internet and direct marketing retail, multiline retail and specialty retail). 
The Consumer Discretionary sector—which is typically sensitive to swings in the economy—had its winners and losers with the onset of the COVID-19 pandemic continues to be underpinned by the ongoing economic expansion. The massive stimulus efforts and stay-at-home orders spurred a surge in spending on home improvement and e-commerce sales early in the crisis. While that pace has slowed, higher wages, high levels of excess savings for all but the lowest income brackets, and a boom in house prices continue to support demand.
With much of the economy now reopened, many of the most beaten-up stocks in the sector—like those in the apparel and hotel industries—have recovered much if not all of their crisis-related losses. The cruise industry and some hotels have been exceptions, as the COVID-19 variants remains a headwind. But these industries are often overshadowed by bigger companies in the sector—like Amazon and Tesla—that constitute more than 40near 50% of the sector's market cap. The longer-term trend toward e-commerce and electric vehicles is likely to continue to support the fundamentals of these growth industries, but investor enthusiasm may have pushed valuations too high. Additionally, a severe semiconductor shortage is an ongoing risk to the production of vehicles, although investor interest in electric vehicles has underpinned the automotive industry indices. 
The Russian invasion of Ukraine in late February, and the ongoing political response, has clouded our outlook on equity sectors. Due to the unprecedented and volatile series of events, the economic and market landscape has become highly uncertain.
Until there is more clarity on how the sharp rise in commodity prices, tightening of financial conditions, and likely Federal Reserve interest rate hikes might impact the economy and underlying fundamentals that drive relative sector performance, we think it's prudent to maintain sector allocations that are in line with the overall market.
Positives for the sector:
Increased return-to-work and ongoing economic expansion are positive for many of the more traditional Consumer Discretionary industries

The shift away from brick-and-mortar stores is likely to continue to support fundamentals for online retailers 

Rapidly rising house prices are a tailwind for home improvement companies, as well as overall retail sales.
Negatives for the sector:
The sector is overly concentrated in internet retail and automobiles

Valuations appear stretched and earnings growth expectations have flattened.

Semiconductor shortages weighing on auto and consumer electronics production

Higher interest rates and fuel prices have weighed on consumer confidence and could start to suppress consumption.
Risks for the sector:
Antitrust action is possible for the largest online retailer
What do the ratings mean?
The sectors we analyze are from the widely recognized Global Industry Classification Standard (GICS®) groupings. After a review of risks and opportunities, we give each stock sector one of the following ratings:
Outperform: likely to perform better than the broader stock market*

Underperform: likely to perform worse than the broader stock market*

Neutral: 

no current view on likely relative performance
* As represented by the S&P 500 index
Want to learn more about a specific sector?  Click on a link below for more information or visit Schwab Sector Views to see how they compare. Clients can log in to see our top-rated stocks in the Consumer Discretionary sector.
| | |
| --- | --- |
| Communication Services | Industrials |
| Consumer Staples | Information Technology |
| Energy | Materials |
| Financials | Real Estate |
| Health Care | Utilities |