Trading | October 8, 2020
Election Watch: What Should Investors Expect?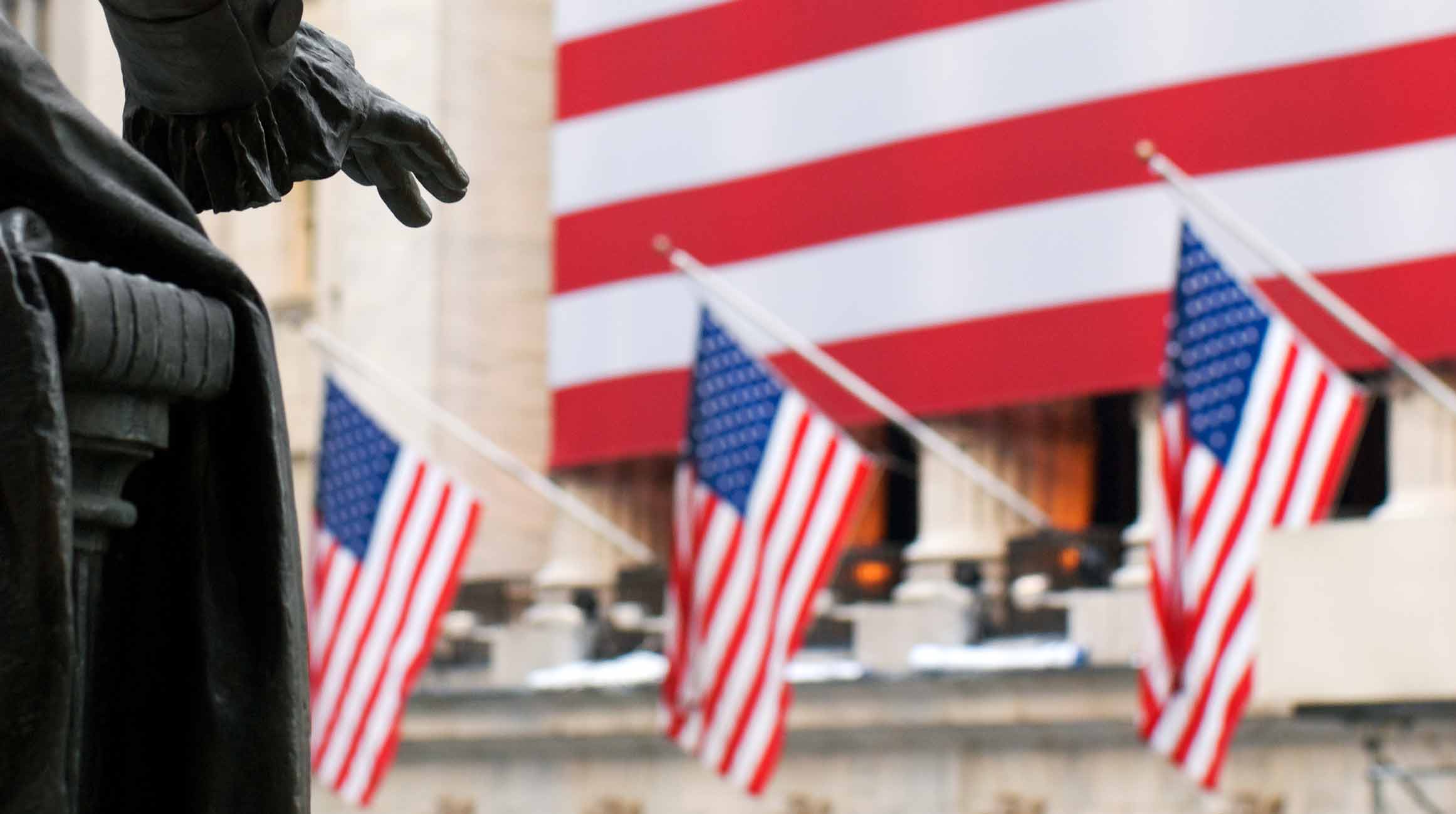 In a year full of what already feels like more than a fair share of volatility, investors may be wondering if we could be headed for another rough ride around Election Day.
"The market hates surprises," says Randy Frederick, Schwab's vice president of trading and derivatives. "And when it gets surprised, the first reaction of traders is usually to hit the sell button." Election night 2016 is a case in point: When voter returns in key states started to indicate a surprise Donald Trump victory, S&P 500® Index futures dropped 5% in 20 minutes. "It was probably the steepest and sharpest selloff I have ever witnessed," he says.
Investors saw a similar market drop this year on news that the President had contracted COVID-19 and then again when he announced via Twitter that all negotiations on a new coronavirus stimulus package should stop until after the election. Despite initial drops like these, the market often recovers fairly quickly, Randy says. "After everyone has a moment to digest the news, often times it will reverse and move higher."
With most polls currently favoring former Vice President Joe Biden by a larger amount than they had incorrectly favored Hillary Clinton in 2016, investors may see a decline if Trump prevails "simply because it would be a surprise. And I would urge investors not to react to the first move in the markets if that happens again," advises Randy.
Volatility indicators
One way to judge investor expectations for what lies ahead is to look at the Cboe Volatility Index®, or the VIX®, and the derivatives that track it—though at this point the picture is mixed. The VIX has been well above normal levels for months. "I believe this is almost entirely due to the uncertainty about not just the outcome of the election, but also how long it may take before that outcome is known—and whether or not there will be a peaceful transfer of power," says Randy.
At the moment, VIX futures reflect expectations of a spike in November. "That's unusual because those futures contracts actually expire after the election," says Randy, which suggests that investors don't expect the election to put an end to market volatility. "Regardless of how the market performs, the VIX Index will likely remain elevated and possibly even increase a little until after the election, and then it may decline more slowly than some expect."
However, other data seems to indicate that at least some contrarians are hoping to profit from a sharp decline in volatility immediately following the election. "A belief that a volatility spike related to the election is inevitable had become such a crowded trade that some traders decided to start taking the other side," says Randy. "VIX put options had become very, very cheap relative to the price of VIX call options and that caused some speculators to buy them up, just in case the election, the vote count, and the transfer of power go quickly and smoothly." In the past week, though, even that trade has become much more expensive.
Look beyond election day
What do these mixed signs mean for investors? While small strategic changes might make sense for some—taking a few profits this year if you think capital gains taxes might go up, for example—Randy advises against making trades in the heat of the moment. "I often remind investors that even if we could predict with a high degree of certainty which candidate was going to win the election, we wouldn't necessarily know how the market will react."
We do know that since 1932, the S&P 500 has gained an aggregate of 710% under Democratic presidents and 375% under Republican presidents. But staying invested the entire time would have earned 47,000%. "If that isn't a compelling enough argument to stay invested in the market regardless of who wins, nothing is."