Personal Finance | January 15, 2020
Financial Literacy: A Powerful Tool for Social Justice in 2020 and Beyond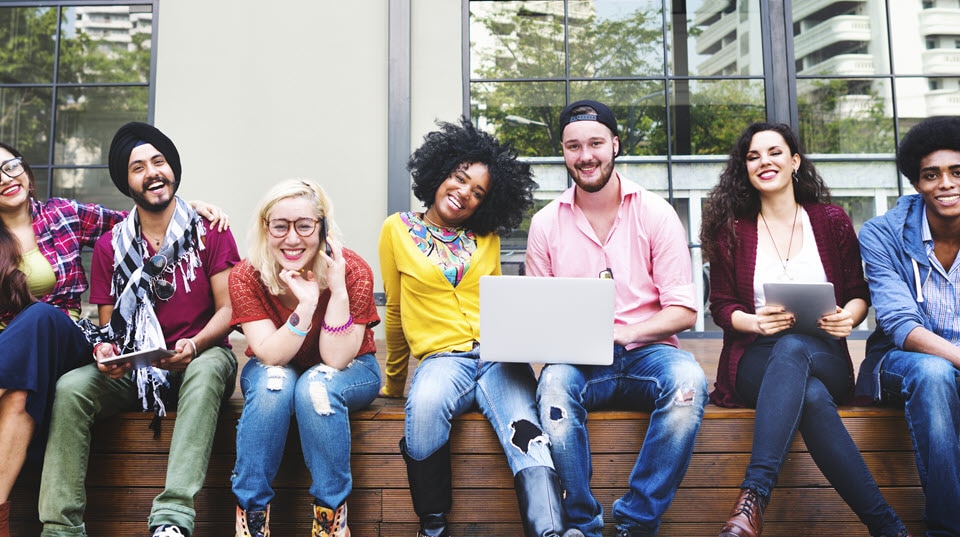 Key Points
Financial literacy can mean the difference between opportunity and adversity.

Financial literacy can open doors to an education and a career. It's also a powerful tool to help victims of domestic abuse.

An investment in financial literacy is an investment in each other and ourselves.
Dear Readers,
Today I'm departing from my usual format to share with you my greatest wish for the new year and the next decade: that as a nation we will come together to unleash the tremendous power of financial literacy.  
When asked about financial literacy, most people think of a classroom with lessons in budgeting, credit and debt, and perhaps even an introduction to investing. And they're right—a financial literacy course can teach all of that.
But there's so much more. At its core, financial literacy is about extending equal opportunities to all, regardless of socioeconomic background. It's about breaking down the barriers between the haves and the have-nots. It's a powerful tool for social justice that can arm people of all economic backgrounds with the knowledge, skill, and training they need to thrive in an increasingly complicated and competitive world.
Think, for example, about the student who grows up believing that college is off the table because it's too expensive. Or the young worker who's denied a job because of a poor credit report. Or the woman who's stuck in an abusive relationship because her husband controls the family money. 
These are just a few examples of the insidious ways in which a lack of financial literacy can undermine a person's full potential. And by extension these examples also illustrate the opposite—the life-changing power that can come when an individual knows that they have the skills and knowledge they need to make the best decisions for themselves and their loved ones.
Financial Literacy and College Access
I was discouraged to hear from the organization Prosperity Now that a significant percentage of low-income families have decided that college is not a possibility by the time their child is only three years old.
I can't help but compare this child's opportunities to those of the child from an affluent family who at the same age is being groomed for entrance into a prestigious preschool that will then act as a launching pad to an elite education. The doors of opportunity open up for one child, and slam shut for the other. The disparity is striking and unacceptable.  
According to a study by finaid.org, at least 1.7 million students fail to file the FAFSA financial aid form each year because they incorrectly believe themselves to be ineligible. Others get in over their heads with debt, not understanding the size or timeframe for the payments. And in the worst case of all, almost 4 million students a year drop out of school without graduating, saddled with debt without a degree.
Financial Literacy and Workforce Readiness
Did you know that a poor credit report can prevent you from getting a job, getting a promotion, or even keeping the job you currently have? In fact, more and more employers are using credit history in background checks, which can have an outsized effect on hiring practices and advancement.
Under recent changes, the Department of Defense will now continuously monitor the financial status of service members with security clearances. Poor credit, carrying too much debt, uncorrected mistakes on a credit report, or bankruptcies, can jeopardize security clearances, ability to deploy, or promotions for those in the military.
Financial Literacy and Domestic Abuse
According to the National Network to End Domestic Violence (NNEDV), financial abuse occurs in 99 percent of domestic abuse cases. Think about it; for abusers, money is power. If you strip your partner of access to money, you also strip them of their ability to care for themselves or make decisions in their own best interests.
The NNEDV also reports that victims find it difficult to leave an abusive relationship for the same reason. Because they have become dependent on the perpetrator, they can lack the resources, knowledge, and confidence to break the cycle.
Financial abuse can be overt or subtle, taking many forms ranging from forbidding the victim to work, to controlling all of the money and paying the victim an "allowance," to running up large debts on joint accounts, to outright theft. Certainly financial literacy isn't a cure for such a potentially devastating and complicated array of crimes, but it does represent a powerful tool in self-protection, and a path to a better future.
Common Threads
Several threads connect these three examples. 
First, they all demonstrate that financial literacy can mean the difference between opportunity and adversity. A bright child who is denied an education, a qualified worker who is denied a job, or a person stuck in an abusive relationship simply won't have as many choices available to improve their lives.
Second, financial literacy means access, not necessarily to money, but to the vital information we all need to succeed in the modern world—whether that's in school, or the workplace, or our private lives. A child who hasn't been exposed to the basics of money management at home or in school is at a distinct disadvantage when they enter the real world of paying for college, getting a job, or leading an independent life.
Third, the ultimate value of financial literacy is not just in knowing the mechanics of how to buy a car or buy a house, but in understanding how to approach a financial situation. I liken it to the value of a liberal arts education in that a financial education will teach you how to think, how to access a situation, put it into context, and weigh your options. It will help you adopt an analytical mindset regardless of the situation you face.
Taken together, these benefits roll up to perhaps the most important advantage of all: having the confidence you will need throughout your life to establish priorities, set goals, and make smart financial and personal decisions that support those values.
A Look to the Future
As I survey the ever growing and maturing universe of financial education, I'm optimistic. I've personally been involved with financial literacy programs for over 20 years, and feel that we are at a tipping point.
First, we're making progress in our schools. North Carolina is now the 20th state to require financial literacy for high school students, also requiring teacher training. 
Powerful organizations including the Securities Industry and Financial Markets Association (SIFMA) Foundation and The Global Financial Literacy Excellence Center (GFLEC), DonorsChoose, and the Jump$tart Coalition for Personal Financial Literacy have all made major contributions to advancing financial literacy and reaching increasing numbers of people.
I am particularly proud of our collaborative program Money Matters: Make It Count, offered through Boys & Girls Clubs of America. Since the program's inception in 2004, over one million teens in over 1,300 clubs across the country have been introduced not only to basic financial concepts, but also to the practical realities of dealing with credit and debt and paying for college.  
Taken together, these and other innovative and effective programs in our schools, workplaces, and communities are adding up to a critical mass. After 20 years, I can finally say that as a nation we are coming to understand that an investment in financial literacy is an investment in each other and ourselves.
As we face a new decade, we all deserve nothing less.
 
Have a personal finance question? Email us at askcarrie@schwab.com. Carrie cannot respond to questions directly, but your topic may be considered for a future article. For Schwab account questions and general inquiries, contact Schwab.