Market Commentary | April 14, 2022
Financials Sector Rating: Neutral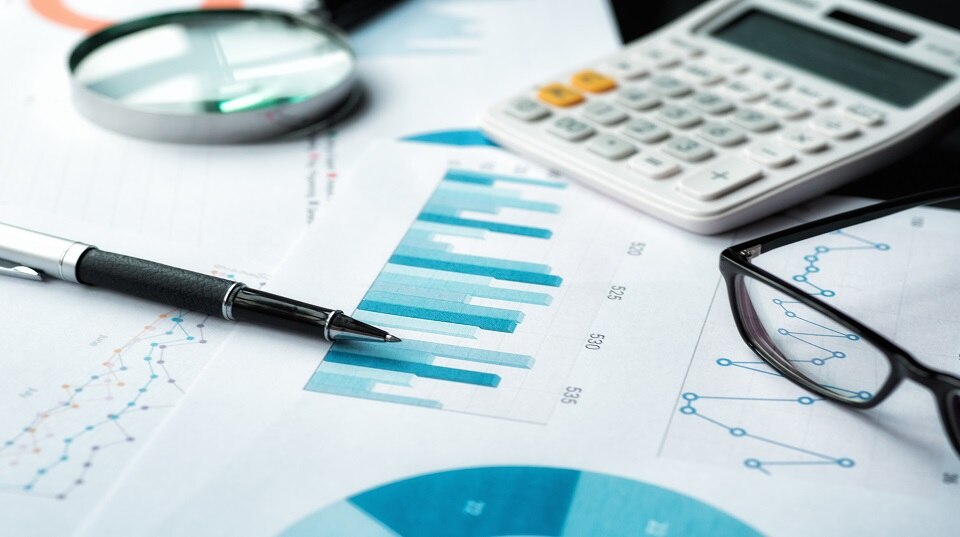 The Financials sector includes banks (banks, thrifts and mortgage finance); diversified financials (diversified financial services, consumer finance, capital markets, and mortgage real estate investment trusts); and insurance.
The Financials sector has many favorable fundamental attributes, but the path of the economy, interest rates and the market overall are primary drivers for the sector. While macroeconomic conditions remain strong, we've likely seen a peak in the rate of growth. Historically, this has resulted in negative relative market performance on average, as longer-term interest rates typically fall as the growth outlook deteriorates. However, interest rates were held back by low international rates and the Federal Reserve's quantitative easing stimulus. Amid still solid growth and high inflation, the Federal Reserve is in the process of unwinding accommodative policy, which we think could result in higher long-term interest rates as long as the Fed doesn't have to become overly aggressive to rein in inflation. The Russian/Ukraine war raises uncertainty considerably. 
In general, large banks still boast strong balance sheets, with ample capital to withstand even a significant rise in loan defaults, according to the latest Federal Reserve Board annual bank stress tests.1Reserves for a large spike in loan losses were set aside in 2020—and not needed as default rates have remained low despite the expiration of many fiscal stimulus measures. Many banks are now able to reverse some of those reserves, which were booked as expenses.
A surge in cash deposits overtook loan growth since the beginning of the pandemic, which has been weighing on its bread-and-butter net interest margins (the money earned by reinvesting cash in the short-term money markets, and/or the difference between the rate paid to depositors and the rate charged for loans). However, we are now starting to see an upturn in loan demand that is outpacing the growth in deposits.
Valuations are still attractive relative to many other sectors—but forward earnings expectations have flattened out. Unless forward estimates turn higher, any significant price rise in the Financials sector would increase the price/earnings ratio, eroding the attractiveness of its valuations. If the Fed can tame inflation without slowing growth significantly, higher interest rates—both short- and long-term—and strong loan growth will likely translate into renewed increases in earnings expectations.
Peaking economic growth and the potential for higher volatility can be headwinds for this sector. However, many of the sector's favorable attributes—strong financial position, higher interest rates, and attractive valuations—are tailwinds. 
The Russian invasion of Ukraine in late February, and the ongoing political response, has clouded our outlook on equity sectors. Due to the unprecedented and volatile series of events unfolding due to the Russian invasion of Ukraine, the economic and market landscape has become highly uncertain.
Until there is more clarity on how the sharp rise in commodity prices, tightening of financial conditions, and likely Federal Reserve interest rate hikes might impact the economy and underlying fundamentals that drive relative sector performance, we think that it's prudent to maintain sector allocations that are in line with the overall market.
Positives for the sector:
Rising long-term and short-term interest rates would be a significant tailwind for the sector, but the ongoing crisis in Eastern Europe is a risk to economic growth—which has been weighing on long-term interest rates

Strong financial position, as reflected in the latest Federal Reserve Board stress tests, allowing banks to increase dividends

The sector has attractive valuations relative to its historical average and other sectors, but earnings growth expectations have flattened out

High loan loss reserves are being released due to low default rates amid strong economic growth (supports earnings growth)
Negatives for the sector:
High cash levels and low loan demand are hampering revenues, although loan growth has turned positive recently

The peak in the rate of economic growth

has historically resulted in market performance on average

Tightening financial condition amid the Russian/Ukraine war
Risks for the sector:
The Federal Reserve raises short-term interest rates

more aggressively

than expected in response to an inflation surge, threatening economic growth

Interest rates fail to rise amid weaker-than-expected economic growth
There is a significant increase in banking regulations

Financial technology companies could take market share from traditional banks
1 Board of Governors of the Federal Reserve System, "Federal Reserve Board releases results of annual bank stress tests, which show that large banks continue to have strong capital levels and could continue lending to households and businesses during a severe recession," June 24, 2021. The annual stress tests evaluate the resilience of large banks by estimating their losses, revenue, and capital levels under hypothetical scenarios over nine future quarters.
What do the ratings mean?
The sectors we analyze are from the widely recognized Global Industry Classification Standard (GICS®) groupings. After a review of risks and opportunities, we give each stock sector one of the following ratings:
Outperform: likely to perform better than the broader stock market*
Underperform: likely to perform worse than the broader stock market*
Neutral: no current view on likely relative performance
* As represented by the S&P 500 index
Want to learn more about a specific sector?  Click on a link below for more information or visit Schwab Sector Views to see how they compare. Clients can log in to see our top-rated stocks in the Financials sector.
| | |
| --- | --- |
| Communication Services | Industrials |
| Consumer Discretionary | Information Technology |
| Consumer Staples | Materials |
| Energy | Real Estate |
| Health Care | Utilities |