Taxes | September 26, 2017
Getting Remarried? How to Avoid the Marriage Tax Penalty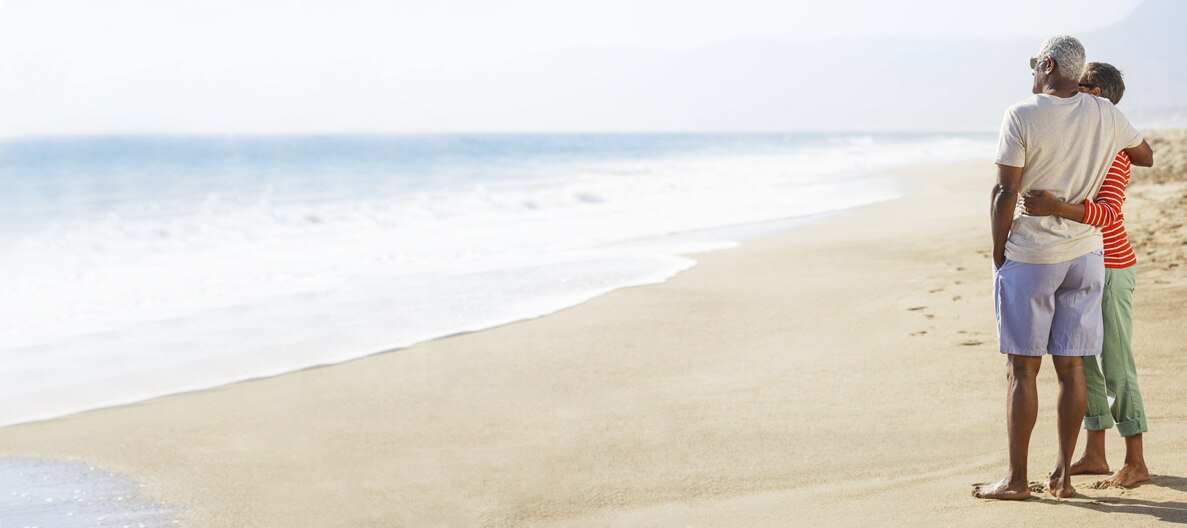 Love is said to be lovelier the second time around, but for an increasing number of older Americans, that second time around doesn't always include re-tying the knot.
In fact, people age 50 and up are the fastest-growing group of unmarried couples. Americans over 50 represented 23% of all "cohabiting relationships" in 2016, according to the Pew Research Center.. Since 2007, the number of cohabiting adults ages 50 and older is up 75%.
Why are so many older American couples reluctant to head down the aisle? Significant financial issues often present themselves in later-in-life remarriage—akin to a marriage tax penalty of sorts. Here, we offer some strategies to help you overcome those obstacles, so you don't have to miss a second trip down the aisle.  
Remarriage and your income
If you're receiving alimony, that arrangement will almost certainly change when you remarry. Alimony may even be cut off if you live with your new partner. It depends on the state where you divorced and your legal agreement with your ex-spouse.
Your Social Security benefits can also be affected when you remarry, depending on a variety of factors. If you've been widowed, or were married for at least 10 years before divorcing, you can draw Social Security benefits based on a spouse's, or former spouse's, earnings. But this benefit ceases if you remarry before age 60.
The marriage tax penalty
If you're planning to remarry and both you and your intended are high earners, prepare to face a definite remarriage tax penalty.
Let's say each of you earns $180,000 in 2017; the federal tax rate while you're single would likely be 28%, since that tax bracket ends at an income of $191,650. Once you're remarried, your combined income of $360,000 would boost you into the 33% tax bracket, which kicks in for joint filers when their incomes are above $233,350.
New taxes on investment income and the so-called "Medicare surtax" will also affect you, since the threshold for those is $200,000 for singles, but just $50,000 more for married couples—$250,000.
You can't avoid those tax realities, but you can consult with a tax professional to find ways to offset taxes in other areas.
New spouse, new estate plan
Even if you leave everything to your children in your will, your property may not be distributed exactly as you wish. That's because in most states, you cannot disinherit a spouse, and ERISA law requires your spouse to sign a consent waiver if you name someone else as beneficiary of your qualified retirement plan. So whether or not your new spouse is included in your will, most states automatically allow spouses to claim a share of the estate, usually one-third to one-half of assets.
If your intention is to leave all your assets to your own children, draw up a prenuptial agreement with your new mate in which one or both spouses agree not to take anything from the other's estate. This is especially important if a family business or substantial assets are involved, advises Robert Aruldoss, senior financial planning research analyst at the Schwab Center for Financial Research.
"A prenup is important to protect assets earned before the marriage in the event of divorce or death," Robert says.
Another sensitive issue involves providing for a new spouse while preserving assets for children from a previous marriage. One solution: a QTIP (Qualified Terminable Interest Property) trust, which enables you to provide income for a surviving spouse while ensuring that a residual amount goes to the children of a prior marriage. "This is a strategy we often see for high-net-worth individuals who divorce or are widowed, and get remarried," says Robert.
Considerations for community property states
Living in a community property state like California, Arizona, Texas or Wisconsin, presents specific concerns. In community property states, money earned by either spouse during marriage, and all property bought with those earnings, is owned by both spouses; ditto for debts incurred during the marriage and, in some cases, appreciation on prior-held assets. While these restrictions can create complications when you remarry, you can opt out of them by using a prenuptial agreement.
A prenup can help protect prior-held assets.
Forensic accountant Ginita Wall, CPA, CFP,  and co-author of It's More Than Money—It's Your Life, paints this scenario: Imagine two partners who have different sources of income—one from retirement plans, including 401(k)s and IRAs, and the other from a business that provides income. In a community property state the first spouse would not be obligated to share his or her retirement plan assets—but the wealth from the other's business would belong to them both.
A prenup can help you set your own terms. The agreement would specify the areas in which community property rules would apply and those in which they wouldn't. For example, you might decide that bank accounts would be shared, but business income would not.
The cost of long-term care
The "in sickness and in health" part of your vow can become a costly one for those remarrying later in life, especially with the median annual cost of a private room in a nursing home running well over $100,000 in some places.
Also, be aware that in many states your assets and income could be tapped to pay your spouse's long-term care and medical expenses. In some states, you can even be sued for your spouse's unpaid medical bills.
A prenup can help in this situation, too: The agreement can state that you and your new spouse have no duty to support each other, and that each person's assets remain his or her own. But you should know that if a massive health crisis ever caused you to consider qualifying for Medicaid, its rules require that the assets of both spouses be available for the care of either. Prenuptial agreements will not be recognized by a state Medicaid agency.
Sharing the cost of college
Last but not least, if you're a single parent with children heading to college, your new spouse's income could affect the amount of financial aid your children receive. Even if your prenup specifies that a stepparent is not responsible for tuition, that won't be recognized by colleges or federal student aid.
The good news? Sometimes including the stepparent can lead to an increase in aid, says Mark Kantrowitz, senior vice president of Edvisors.com, a respected source of information on college costs and financial aid. "If the stepparent has children from a prior marriage, they may be included in household size if the stepparent provides more than half their support—even if they don't live with that parent anymore," he says.
And if your new mate's children are enrolled in college, too, it can lower the "expected family contribution," and ultimately increase your eligibility for aid.
In an ideal world, financial concerns would take a backseat to love. But the truth is that marriage can present financial challenges at any stage of life, and it often gets more complicated the second time around. Tying the knot with eyes wide open and a solid financial plan in place can help make for a more perfect union.