Index Funds | December 18, 2020
Innovations in Indexing—How the Schwab 1000 Tracks the Market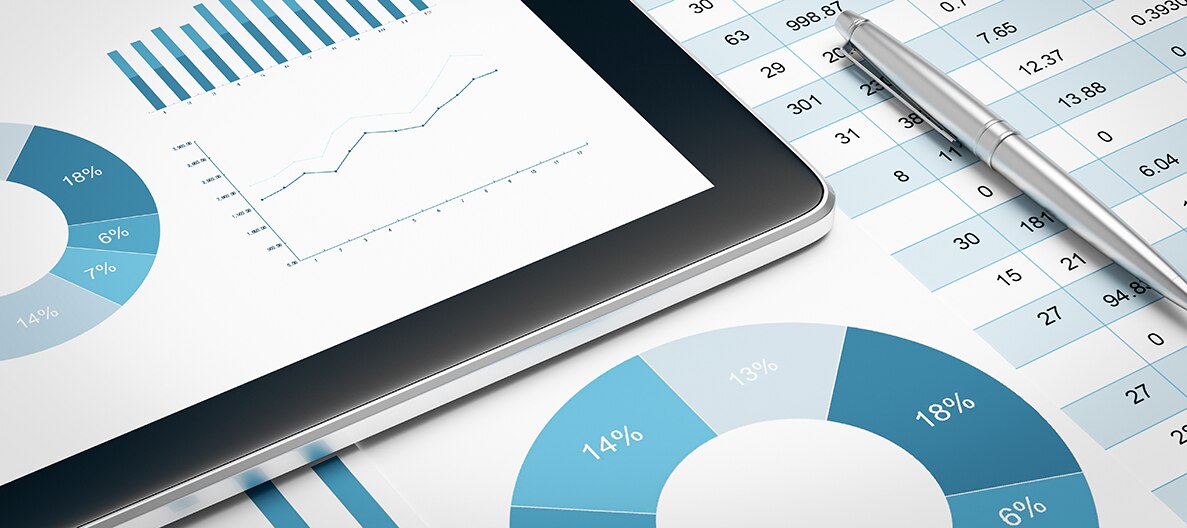 Make way for Tesla.
The electric car-maker's inclusion in the S&P 500® Index marks a major change to America's benchmark stock index. Tesla will debut as a heavyweight, with a market capitalization that places it among the index's 10 largest companies by weighting. And just like that, investors whose core stock holdings are based on the S&P 500 Index will suddenly find themselves exposed to the company's stock.
They may also wonder why it took so long.
After all, the S&P 500 Index ranks companies in terms of market cap, and Tesla became one of the country's 500 largest listed companies way back in 2013. To be clear, inclusion in the index depends on more than just size—companies must also meet specific market cap, liquidity and earnings criteria—but the delay still means that Tesla will be one of the most valuable companies ever added to the index.
Indexes have revolutionized investing. But episodes like this remind us that even broad-based indexes can miss attractive opportunities. It all depends on how they're built. Who's in? Who's out? And what does the difference mean to your strategy as an investor? Let's take a closer look.
The origins of indexing
To enable better reporting on the health of the stock market, financial journalist Charles H. Dow created the very first stock indexes in the late 19th century—including the Dow Jones Industrial Average® (DJIA®), still one of the most widely cited measurements of U.S. market activity today.
The DJIA's popularity likely owes to its longevity: It's been around so long, calculated in pretty much the same way, that comparisons of market performance can span an extremely wide timeframe.
The DJIA is unlike many modern stock indexes, however, in that it's price-weighted, or calculated as the simple average of the market prices of the stocks in the index. This means that companies with higher stock prices are weighted more heavily within the index regardless of the company's economic size.
These days there are thousands of stock indexes, and the very purpose of indexing has evolved. Though indexes still serve as a proxy for market performance, they are also benchmarks against which mutual funds and exchange-traded funds (ETFs) are measured. For example, if a fund invests primarily in large U.S. health care stocks, then the fund will likely be benchmarked against an index that purports to represent the large companies within that sector.
Index investing
Although you can't directly buy an index like you can shares of a company, so-called index investing has emerged as a popular way to participate in market growth.
Index mutual funds and ETFs seek to deliver the same returns as a specific index—before fees and expenses—usually by either owning the same securities, or by at least owning a representative sample of them. In the process, index funds may provide diversification, designed to mitigate the underperformance of any single stock and smoothing returns over time. Typically, index funds also offer lower fees and greater tax efficiency than funds run by active managers, who choose investments with the often-unachieved goal of outperforming their benchmark.
Methodology and "market cap"
Whether you are an index investor or are looking at indexes as a benchmark or market proxy, make no mistake: All indexes are not created equal.
For example, while the DJIA's long history makes it a popular market proxy, with shares of only 30 companies in the index, it by no means represents the entire U.S. stock market. Moreover, the price-weighting methodology doesn't account for the differences in size of the companies that make up the index. That's why a more-common weighting mechanism was developed—market capitalization.
The market cap of a company is the total value of its outstanding shares. So when an index is weighted based on market cap, larger companies account for more of the total value of the index.
The other well-known index of large company stocks—which is also often cited as a measurement of market movement—is the S&P 500® Index. Made up of 470 more stocks than the DJIA, the S&P 500 is obviously a much broader measure of the stock market. It's market-cap-weighted, and has data going back to the 1920s, so it's generally considered to be a good representation of the overall stock market.
But even indexes that aim to represent the same section of a market and share a similar weighting methodology can be materially different, providing different exposures and generating different performances over time.
What's in your index?
In 1991, Charles R. Schwab launched the Schwab 1000 Index®, in a bid to capture—as accurately and consistently as possible—the long-term growth of America's large and mid-sized companies. The Schwab 1000 Index provides investors with a broad, objective measurement of the value of the companies driving the U.S. economy. By its very name, the Schwab 1000 tracks twice as many companies as the S&P 500 Index. Why is that important? Well, for several reasons:
While the S&P 500 merely samples the U.S. large-cap universe, the Schwab 1000 Index is designed to represent the largest 1,000 U.S. common equity stocks by market cap.  

By including twice as many companies, the Schwab 1000 Index provides exposure not just to the largest companies of today but also to many promising companies of tomorrow—the mid-cap opportunity set. The mid-size companies in the Schwab 1000 might well include a hot technology company, a fast-growing consumer-product maker or a rapidly expanding retailer. In essence, the broader exposure can potentially capture growth earlier, before these entities mature into the leading corporations of tomorrow.

While the Schwab 1000 Index provides ample exposure to potentially fast-growing stocks, it doesn't over-extend its universe by extending into the small-cap space. There are indexes that track 2,000 or even 5,000 stocks, dipping deep into shares of companies that may or may not be around a few years down the road. That's not necessarily a bad thing, but the Schwab 1000 Index was designed to capture the growth of large and medium-sized companies, not dilute this exposure with smaller, often riskier companies.
An objective methodology
Changes to the S&P 500 Index are made only when the S&P Index Committee deems it necessary. There's no scheduled annual reconstitution or fixed guidelines for inclusion, so they can add or subtract a company at any time that meets their sampling criteria. Unlike more objectively based indexes, the S&P 500 Index methodology allows for picking and choosing which stocks to include and when.
The Schwab 1000 Index, in contrast, is consistent and objective.
First, the index comprises the top 1,000 stocks1 based solely on market capitalization. That's not to say the list isn't dynamic: The Schwab 1000 Index is reconstituted every year and rebalanced quarterly to reflect changes in the market caps of U.S. companies. As market caps fluctuate, reconstitution and rebalancing allow the makeup of the index to change as well. This systematic reconstitution ensures that the index remains representative—in essence, making the stock market the manager.
A material difference
So, what's the bottom line? Over the long-haul, the Schwab 1000 Index has been a more accurate reflection of the broad U.S. stock market. In fact, the differences in methodology between the Schwab 1000 Index and the S&P 500 Index are borne out in their relative performances over time.
Long-term performance comparison
 Both indexes are float-adjusted market capitalization-weighted, and performance is total return, with dividends hypothetically reinvested, excluding fees.  (Indexes are unmanaged, do not incur management fees, costs or expenses, and cannot be invested in directly.) Past performance shown is annualized and is no guarantee of future results.  Performance data as of November 30, 2020.
So if you're looking to understand the growth of the U.S. economy through the lens of America's top companies—as they evolve over time—it's time to consider the Schwab 1000 Index.
1 As a result of corporate actions, the index may be comprised of more or less than 1000 securities.
2Investments that track each of these indexes may have different performance as a result of fees, expenses and tracking error, among other variables.