Market Commentary | June 11, 2021
Is Higher Inflation Coming?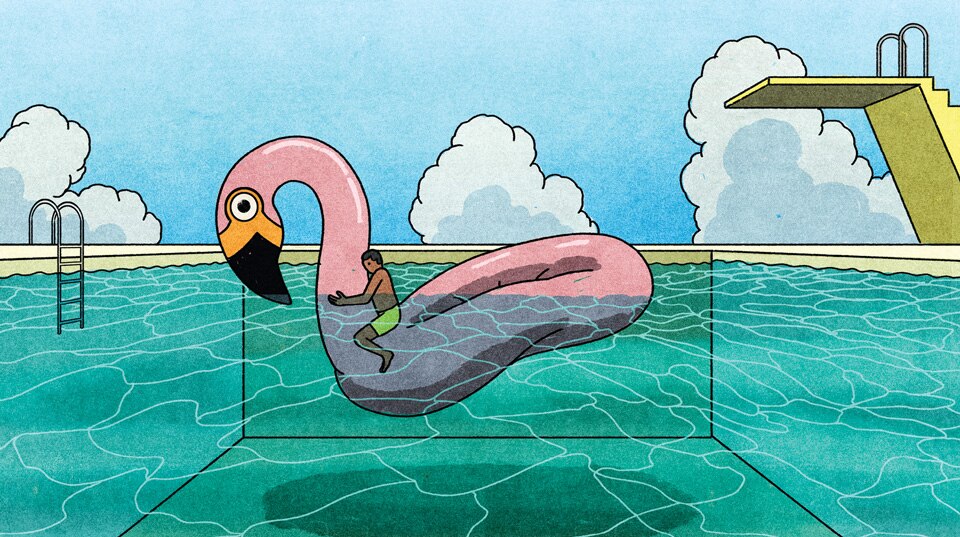 If you've been paying attention to market chatter, you've probably noticed that inflation concerns are picking up. Should you be worried?
Kathy Jones, Schwab's chief fixed income strategist, doesn't think so. "The COVID-19 vaccine rollout and $1.9 trillion relief package are fueling economic activity, which is by all measures a great thing," she says. "Yes, we may see a slight uptick in inflation, but we believe it'll be mild and temporary."
That's because demand for goods and services needs to exceed the economy's ability to produce them before prices will truly tick up and stay there. And with millions of Americans still out of work, demand isn't likely to reach pre-pandemic levels anytime soon.
In fact, inflation has remained stubbornly below the Federal Reserve's 2% target for nearly a decade, even as unemployment fell to a 50-year low in the months leading up to the pandemic (see "Keeping the economy aloft," below). "As a result, a sustained move back to the 2% to 4% range would actually be a welcome development," Kathy says, "not just for the Fed but for investors, as well."
How so?
According to an analysis by Charles Schwab Investment Advisory (CSIA), inflation in the 0% to 2% range tends to erode stock and bond returns, whereas both asset classes perform best when inflation is in the "normal" range of 2% to 4% (see "The sweet spot," below). It's not until inflation moves beyond 4% that stock and bond returns suffer.
However, with inflation at just 1.5% as of January 2021, prices would need to increase at more than double the current rate before we would begin to see negative effects in the stock and bond markets.
The sweet spot
Since 1976, stocks and bonds have fared best when inflation was between 2% and 4%.
Source: Charles Schwab Investment Advisory with data from Bloomberg and Morningstar. Data from 01/31/1976 through 12/31/2020. Stocks are represented by the S&P 500® Total Return Index and bonds by the Bloomberg Barclays U.S. Aggregate Bond Total Return Index. Returns are adjusted for inflation. Past performance is no guarantee of future results.
Even if the average rate of inflation remains below the Fed's target rate, the prices of particular goods or services could swing in different directions.
In August 2020 alone, for example, the cost of health insurance jumped 17.4% from a year earlier, according to the U.S. Bureau of Labor Statistics' Consumer Price Index—compared with 11% for major appliances and just 4% for used cars and trucks. On the flip side, the cost of fuel oil fell 23.6% and apparel was down 5.9%. These disparities were masked by the modest 1.3% increase in all prices covered by the index that month.
"Inflation doesn't affect everyone the same way," Kathy says. "It depends on the goods and services you purchase." For instance, one study found that Social Security benefits have lost 34% of their purchasing power since 2000 as automatic cost-of-living adjustments—based on a subindex of the Consumer Price Index—failed to keep up with the rising costs of many of the goods and services, such as health care, most utilized by seniors.
What you can do
Uncertainty about the future and the asymmetries of inflation in the present highlight just how important it is to have a plan in place for whichever way inflation goes. While it would be difficult, if not impossible, to try to adjust your portfolio to match every shift in economic conditions, maintaining a diversified portfolio could be a strong defense.
For your stock investments, that means exposure to businesses and sectors that may shine in different economic conditions. For example, commodities, consumer discretionary stocks, and real estate tend to do well during periods of high inflation, while consumer staples and growth-oriented businesses like technology tend to outperform during periods of low inflation.
The logic of diversification also applies across countries. "A lot of clients have asked me, 'With the U.S. stock market doing so well, why do I even need to diversify?'" says Veeru Perianan, managing director of multi-asset research for CSIA. "But the fact is, exposure to a wide variety of asset classes and markets often adds up to a better risk-adjusted return."
Looking ahead, returns from U.S. small-cap stocks, in particular, are expected to surpass those from U.S. large-cap and international stocks over the coming decade—which boosts the argument for maintaining a well-diversified portfolio (see "The new return landscape," below).
The new return landscape
Charles Schwab Investment Advisory predicts substantially lower returns across asset classes in the coming decade vis-à-vis the previous 50 years.
Source: Charles Schwab Investment Advisory.
Bond investors similarly need to protect themselves from moves in either direction. When inflation is weak, highly rated corporate and municipal bonds might generate greater yields than Treasuries, with only slightly higher risk.
If inflation does pick up, then having some exposure to Treasury Inflation-Protected Securities (TIPS) makes sense. That's because the value of their principal is indexed to consumer prices. Hence, as the Consumer Price Index rises and falls, so too does the value of TIPS—which, when inflation rises, can generate a higher total return than traditional Treasuries.
"If there's ever a time for broad diversification in fixed income, this is it," Kathy says.
What You Can Do Next
Diversify across asset classes and geographies with Schwab Intelligent Portfolios®, which can build and manage a global portfolio for you. Learn more.