Market Commentary | October 20, 2021
Looking to the Futures
Stocks March Higher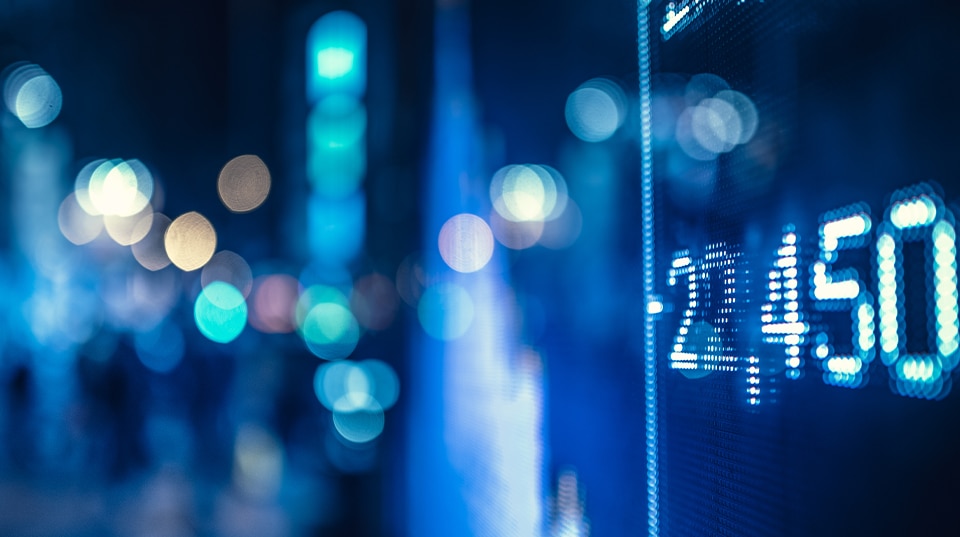 Key Points
Traders Consider Longevity of Premium Coffee Prices
As world economies emerge from the pandemic, consumers naturally want to get back to life as normal and engage the economy like they did before. However, supply bottlenecks in several industries are working to keep prices higher and some items and goods off the shelves of many retailers. In addition, higher energy prices may affect consumers ability to spend.
Naturally as the pandemic raged, demand for products and services wanned and many industries laid off workers. Now thanks to the vaccine, demand for products is increasing but many manufactures and producers of raw materials cannot meet the demand for a variety of reasons.
In China for instance power shortages have had a negative impact on production. In Europe, as well as the US truck drivers are in short supply leaving many retailers frustrated that the last leg of the logistic chain cannot be completed.
These supply chain issues show up in the bottom line of company's earnings and overall GDP growth. Last Monday China reported its 3rd quarter GDP grew by 4.9% from the previous year vs. expectations of a 5% increase and an increase of 0.2% quarter over quarter vs. and expected increase of 0.4%. Second quarter GDP growth in China was 8%, the 4.9% growth rate for the 3rd quarter suggests China maybe slowing potentially affecting other major economies across the globe.
On a positive note, freight rates have declined in recent weeks. The average cost for shipping a 40-foot container from China to the US West Coast declined for the fourth consecutive week, by 22 percent from late September to $16,004 last week. Although shipping prices are still elevated when compared to last August when the rate was $3,000.
Getting products from China off ships, into trucks and trains and onto store shelves remains an issue. Currently it takes more than 50 days for goods to reach the US, 10 days longer than normal due to backups at the major shipping ports of Los Angles and Long Beach. As of Oct. 7, there were 60 containerships awaiting a dock to unload their cargo, about 25% of these ships have been stuck in limbo for more than five days. Prior to the pandemic even one ship awaiting dock was an uncommon site.
In an effort to alleviate the situation the Biden administration has worked with Port of Los Angeles authorities and the International Long Shoreman and Warehouse Union to expand 24/7 operations. The administration has also worked with private companies like Walmart, Target, FedEx, and UPS among others to expand their 24/7 operations as well.
Adding to inflationary pressure is the steady march higher of energy prices. Goldman Sachs head of energy research Damien Corvalin believes oil prices will remain elevated in the coming years. He cites limited funding of oil companies into expansion in the face of increasing demand and the inability of clean energy to pick up the slack in the immediate future, will keep energy prices elevated in the coming year.
Hopefully the Fed's interpretation that all these inflationary pressures are transitory is correct and inflation will trend closer to the 2% mark over time.
Technicals
Looking at the E Mini contract for the S&P 500 contract for December expiration we can see the market has rallied off the lows of early October near the 4,270 mark, a rally of slightly more that 5%.
Prices are approaching resistance in the form of previous trend line support which also lines up with the previous highs near 4,535.
Near term support may be found near the 50-day moving average of 4,428 and 4,405 the high end of a brief consolidation period, eight days in duration occurring to the end of June and beginning of July
Prices are above the 20-, 50- and 200-day SMA's, the major moving averages we typically consider, and the 14-day RSI with a reading of 63 is not in overbought territory.
20-Day SMA                4,392
50-Day SMA                4,430
200-Day SMA              4,160
14-Day RSI                   63
Contract Specs
What You Can Do Next
Read more futures content.

Read more timely content from our other Schwab trading specialists.

Open a Schwab Trading Services account to access our best tools and services for traders.