Market Commentary | July 30, 2021
Looking to the Futures
Forecasts for Frozen Groves Jolt Coffee Futures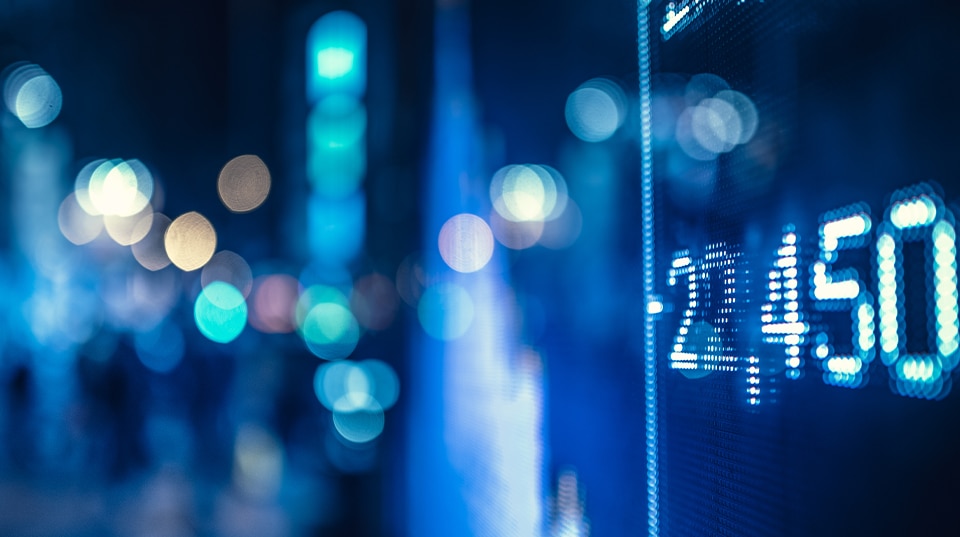 Key Points
Coffee Futures Near 7-Year Highs as Options Implied Volatility Spikes
Panic buying emerged in the coffee futures market over the last few weeks as persistent cold, dry weather threatens the large Brazilian crop. Weather forecasts, notorious for the lack of pinpoint accuracy, called for overnight lows below freezing last night in key growing regions. Forecasts for this weekend have moderated to less severe cold, sending futures lower over the last few days. With the health of the groves at risk, a few degrees either way could result in significantly different outcomes and accordingly, high volatility exists in the coffee futures market.
The September 2021 futures contract was down about 2% Thursday, trading near $1.96 a pound but still holding at the most elevated levels since 2014 and up about 23% for the month. Friday morning the front contract gave back additional ground, losing 4% as weather forecasts alleviated concerns about the worst-case outcome. The highest observable coffee futures price over the last 25 years would be around $3.18 from May of 1997 and the lowest was $.46 in 2001.    
The most recent frosts are forcing analysts to downgrade the supply estimates for 2022, which would otherwise be a high-yielding crop based on the peculiar "every other year" cycle. Somehow nature has graced Arabica bean production with a cycle including a bumper crop every other year, followed by lower production in alternate years. In "on" years, Brazil typically accounts for nearly half the global supply.
Additional supply headwinds come from shipping complexities including pandemic-related logistical slowdowns and the increase in costs, estimated to be up at least 30-40% from pre-Covid levels.
The impact on coffee retailers could vary. Those who hedged bean price risk with forward contracts and futures may weather the volatility relatively well, while those that didn't could be forced to raise prices. During Tuesday's third quarter earnings conference call with Starbucks, it was mentioned the company has about 14 months of supply covered. The company also offered growth estimates for the coffee industry overall, seeing a market exceeding $400 billion within three years which would equate to a 9% annual growth rate.
Arabica coffee futures have still been the leading year-to-date performer (+51%) in the "softs" futures group, which includes cocoa (-6%), sugar (+19%), cotton (+17%), and lumber (-31%).  
Looking farther out in time, futures contracts calling for coffee delivery in the years to come currently trade at a premium to the spot market.
Coffee Futures
The Coffee C futures contract controls 37,500 pounds of Arabica beans. Daily volume in the September 2021 futures spiked to over 44,800 contracts twice in the last two weeks. The 15-day moving average for KCU21 volume is 26,442.
With the September contract spiking 33% higher off the July lows, margin requirements for September 2021 coffee futures have been increased to $9,900, representing roughly 13% of the contract value. Options on coffee futures contracts are also available with strikes spaced 2.5 cents apart. Implied volatility on coffee futures options have risen to 10-year highs. Short-dated, near-the-money options expiring August 13 show I.V. in near 70, while the series that expires September 10 have implied volatility in the mid 50's.  
Coffee Futures Commitment of Traders Data
September 2021 coffee futures were trading near $1.60 at the start of July before rallying to over $2.12 on July 26. According to public data provided weekly by the Commodity Futures Trading Commission, money managers ratcheted up their bullish futures positions in the week leading up to July 20, adding over 11,000 net long contracts. The most recent data showed 39,347 net long contracts held by money managers. The five-year average for this measurement is net-short 15,719 contracts and the five-year high is 59,252 net long contracts. New data will arrive Friday July 30 at 3:30 p.m. ET from the CFTC. 
Coffee Technicals KCU21 
According to Hightower technical outlooks, recent positive momentum has resulted in studies hinting at overbought conditions. Thursday's crossover down in the daily stochastics was a bearish signal. Both Wednesday and Thursday brought closes below the swing pivot, which may urge caution for bulls, but the contract narrowly closed above the 9-day moving average which could be observed as positive.
Resistance 2    210.00
Resistance 1     203.25
Pivot                  197.75
Support 1          190.00
Support 2          183.50
SMA 9 Day       190.82
SMA 20 Day    170.49
SMA 50 Day     162.55
SMA 200 Day   138.41
RSI (14)             .56
Contract Specifications 
U. of Mich. Sentiment          07/30/2021 10:00 a.m. ET
July Employment Report    08/06/2021 8:30 a.m. ET
Coffee Options Expiration   08/13/2021 
What You Can Do Next
Read more futures content.

Read more timely content from our other Schwab trading specialists.

Open a Schwab Trading Services account to access our best tools and services for traders.