Market Commentary | May 25, 2022
Looking to the Futures
Tentative Ten Year Prices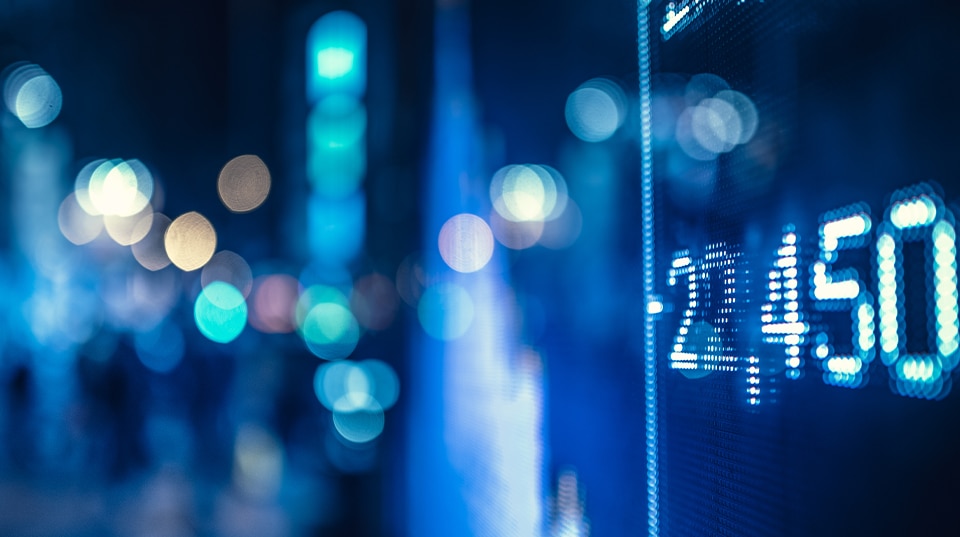 Key Points
Biden Taps SPR as Demand Grows and Supplies Struggle
The yield on the 10-year treasury has retreated from its 2-month rise back below its 20-day moving average as investors try to balance rising interest rates and trying to find safety from equities and high-risk assets. The changing connection between low rates and the stock market can be seen in the correlations between IEF (iShares 7–10-year Treasury Bond ETF) and the S&P 500 index; the 90-day correlation is .50, 45-day correlation is .69, but the 5-day correlation (pictured below) turned negative on May 11th and has stayed there. A positive correlation indicates they move together, and a negative correlation means they move in opposite directions.  This could indicate that investors are starting to find these yields as an attractive safe haven from the market volatility.  
Head of investment strategy at T. Rowe Price Investment Management, David Giroux, admitted they "have reduced cash and have been buying Treasuries," and that "We are getting to a point where a lot of bad news is priced in." Goldman Sachs Group Inc.'s analysists predict the 10-year yield will end the year around 3.3% (it is currently 2.76% as of writing).  The world's largest asset manager, BlackRock, has "added a little more interest-rate exposure in recent weeks," according to Rick Rieder, CIO of global fixed income, as he sees "people are fearful of much higher rates and we have taken the other side of that."   
The 10-year treasury yield ($TNX) has only touched 3% twice in the last decade; January 2014 and a few months in 2018.
The constant maturity treasury (CMT) yield curve, provided by the CME Groups Treasury Analytics tool, has continued to flatten this month as investors take slowing growth into considerations.
Digging into the Treasury Futures Yield History by the CME Groups Treasury Analytics, we can see the different maturity yields started to consolidate since the beginning of the month.
The FOMC members have been consistent in their speeches recently, in that they are determined to stamp out inflation and will raise rates as needed to do so while trying to engineer a 'soft-landing' for the economy.  Investors are now starting to get mixed on how much further interest rates along the yield curve can go.
Technicals
Looking at the September 10-year Treasury future (TYU22) we can see the trend of lower lows and lower highs has been disrupted and it is back above it's 5-day and 13-day moving averages and bounced off its 50-day.
The 14-day RSI is back above the 50-mark to 58.
The CFTC's commitment of traders (COT) report shows that Asset Managers continued to add to their net long position last week to be long 1,640,321 contracts and short 1,187,439 contracts (net long 452,882).
Contract Specifications
Trading Calendar
Durable Orders – 8:30 a.m. ET
Durable Orders, ex-Transportation – 8:30 a.m. ET
EIA Crude Oil Inventories – 10:30 a.m. ET
FOMC Minutes 2:00 p.m. ET
MBA Mortgage Applications Index – 7:00 a.m. ET
What You Can Do Next
Read more futures content.

Read more timely content from our other Schwab trading specialists.

Open a Schwab Trading Services account to access our best tools and services for traders.