Market Commentary | December 15, 2022
Stock Market Volatility: Fed Concerns to the Fore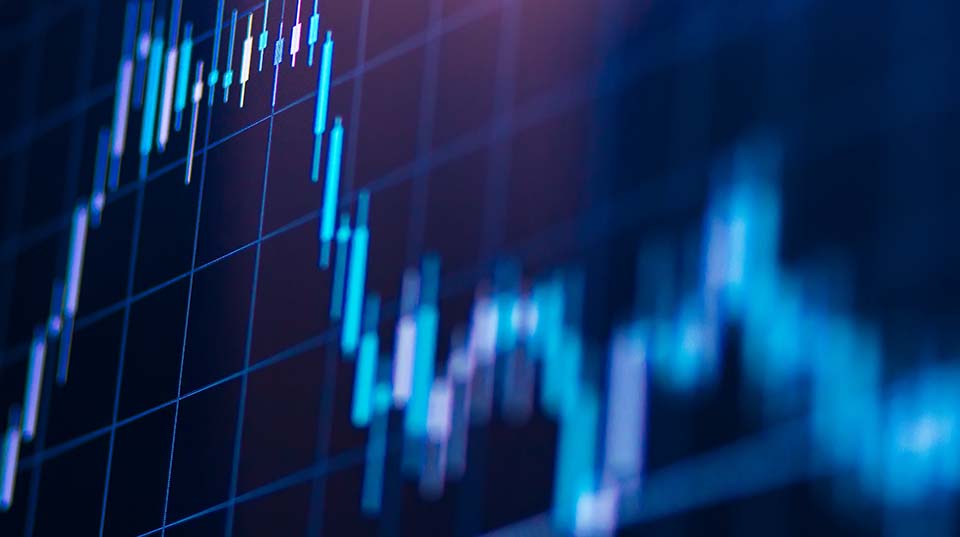 Key Points
Stocks fell Thursday in response to aggressive new Fed commentary and weaker-than-expected economic data.

The Fed sees its benchmark rate going as high as 5.1% next year, indicating further rate hikes in the coming months.

Retail sales and manufacturing data for November fell short of expectations, reinforcing recession concerns.
Stocks fell Thursday as updated economic data offered fresh evidence of spreading weakness, just a day after the Federal Reserve suggested its campaign of anti-inflationary interest rate increases could push deeper into next year.
The concern is that the Fed's determination to crush inflation will go far beyond what is necessary and push an already tottering economy into recession.
The broad S&P 500® Index ended almost 2.5% lower, while the blue-chip Dow Jones Industrial Average fell 2.25%. The tech-focused Nasdaq was down almost 3.4%. Asian stocks finished broadly lower, and Europe also saw widespread losses, with global markets digesting mixed data and a series of interest rate hikes by the Fed and other global central banks.
Confronting the twin problems of inflation and recession, investors may find shelter hard to come by, as even the more defensive sectors, such as utilities and consumer staples, are being squeezed by rising prices. Schwab recommends investors take a sector-neutral approach and focusing on high-quality factors such as strong profit margins and high free-cash-flow yield. Investors should also periodically rebalance their portfolios to maintain their strategic long-term allocations in the face of rapidly shifting markets.
Thursday's drop in U.S. stocks extended a decline that started Wednesday afternoon, after the Fed's December meeting. The central bank raised its benchmark lending rate by half a percentage point, which the market had expected after a historically brisk run of four consecutive three-quarter-point hikes earlier this year. However, investors also seem to have been caught off guard by the aggressive slate of projections and comments Fed officials offered alongside their more modest rate hike.
Fed officials now see the benchmark rate rising as high as 5.1% in 2023 (from its current range of 4.25%–4.5%) before dipping to 4.1% in 2024. In a statement, the Fed repeated that "ongoing" rate increases are likely appropriate, indicating at least one more rate increase in February meeting and possibly one in March. It also lowered its growth forecast for 2023 to just half a percentage point (from 1.2% at its September meeting) and sees the unemployment rate hitting 4.6% next year (up from 4.4%).
Data released Thursday then drove home some of that pessimism. Retail sales in November came in weaker than expected, in a potential sign of inflation's toll on consumers, while surveys conducted by the Fed's regional banks for the New York and Pennsylvania regions showed a surprising decline in manufacturing activity. Some components of these surveys, most notably the outlooks for new orders, are flashing a recession warning.
The fixed income markets are telling a similar story. The Fed's "near-term forward spread," which compares the spread between the two-year Treasury and 10-year Treasury, is inverted and signaling a recession ahead. Most of the other yield curves are also inverted.
However, the bond market still doesn't seem to believe the Fed will go as far as its warnings suggest. Short-term yields still haven't fully adjusted to the Fed's new projections, with the market pricing in a terminal rate of just below 5%, with rate cuts starting later in the year. While we do expect the Fed to slow the pace of rate hikes, we see short-term yields moving higher to adjust for what we believe will be a higher peak fed funds rate.
Given the potential for more adjustments, fixed income investors should consider focusing on higher-quality bonds like Treasuries, certificates of deposit (CDs), and investment-grade municipal and corporate bonds. They should tread carefully around high-yield bonds and bank loans that could face risks as rising interest rates pressure corporate borrowing costs.