Market Commentary | September 29, 2022
Stock Market Volatility: Recession Worries Mount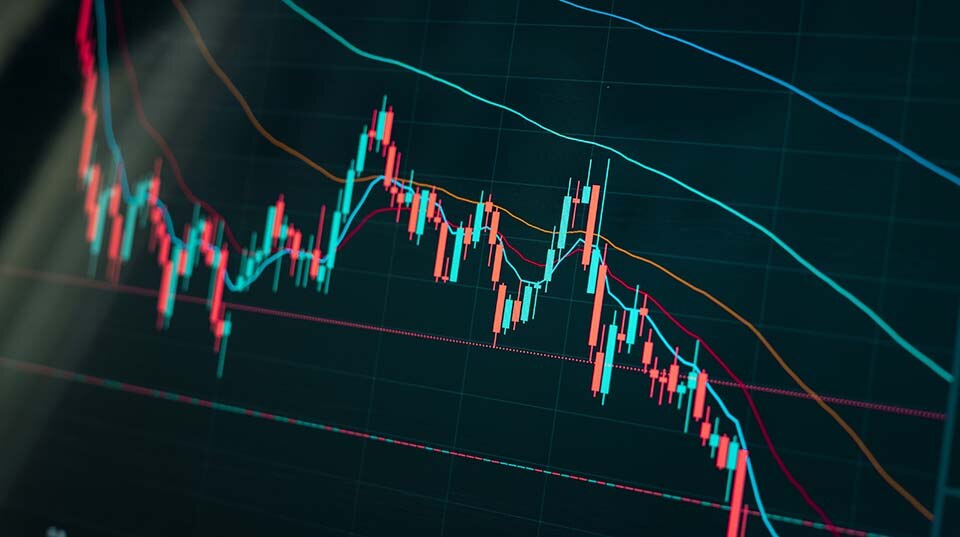 Stocks fell sharply Thursday, trampling over the previous session's rally and leaving key indexes at their lowest levels of the year so far, as investors found new reasons to worry about the triple threat of inflation, surging interest rates, and recession.
Although such concerns have troubled the markets for weeks now, newly updated economic data and aggressive comments from a key Federal Reserve official quashed the optimism of the day before. Whereas the data releases offered contradiction—the jobs market and consumer prices are holding strong, even as the economy appears to have contracted in the first six months of this year—St. Louis Fed President James Bullard was unequivocal. Speaking at a forum, he reminded markets that the Fed sees no reason to veer from its course of raising interest rates to subdue inflation, apparently even at the cost of more lost economic growth.
Stocks got the message. The broad S&P 500® Index ended 2.1% lower, while the tech focused NASDAQ fell 2.8%.
Such conditions call for discipline. In the face of rapidly shifting markets, investors should consider periodically rebalancing their portfolios to maintain their strategic long-term allocations.
Quality is the order of the day when it comes to both stocks and bonds. For stocks, Schwab recommends taking a sector-neutral approach and focusing on factors such as strong profit margins, high free-cash-flow yield, low volatility, and positive forward earnings revisions. For bonds, that means focusing on Treasuries, certificates of deposit (CDs), and investment-grade municipal and corporate bonds.
U.S. stocks: Volatility likely to persist
Stocks have swiftly retreated from their summer gains, as investors have abandoned hopes that slowing economic growth might persuade the Fed to adopt a more moderate rate-hiking campaign. Currency and interest rate volatility around the world have put considerable pressure on risk assets.

Only 7% of the stocks in the S&P 500 Index were trading above their 50-day moving average. That's down from more than 90% a month earlier.

Leading economic indicators continue to show weakness. The Conference Board's Leading Economic Index has contracted for six consecutive months, which has historically signaled a near-term recession.
Bonds: Conditions tightening
The Fed's benchmark lending rate is expected to reach 4.6% by the end of this year. The top of the benchmark range is 3.25% now. Hiking rates in the face of a slowing economy adds to the risk of recession.

The yield curve should continue to invert. Short-term rates may keep rising as the Fed hikes rates, while the upside for long-term yields is limited.

The 10-year Treasury yield tends to top out near the peak federal funds rate of a given cycle. With the markets now pricing in a peak federal funds rate above 4.4%, the 10-year Treasury yield could drift higher, but the prospect of rate cuts down the road should limit the upside. We suggest investors modestly extend the duration of their bond holdings now rather than waiting for the Fed to finish hiking rates.
Global stocks:

Pressures growing
Concerns about earnings are mounting ahead of the Q3 reporting season. Businesses appear to be taking a hit from inflation and higher borrowing costs globally. Among the worrying signals were a report Apple was backing off a plan to boost iPhone production, the possibility that Amazon's decision to hold a second Prime Day sale could pull forward sales, and a disappointing earnings report from used-car dealer CarMax.

In the past week, central banks of England and Korea bought bonds in an effort to calm markets. Meanwhile, Japan, India, Indonesia, China, and Taiwan took measures to shore up currencies battered by a strong dollar. Such interventions are raising concerns about stress building up in the financial system as central banks act aggressively to tame inflation.
Trading takeaways: Bearish signals 
All the major indexes are at record lows for the year. With Thursday's losses, the Dow Jones Industrial Average joins the S&P 500, NASDAQ, and Russell 2000 in bear market territory.

After hovering around the mid-20's for the past 90 days, the Cboe Volatility Index (VIX) has moved up to almost 32 and is near its peak for the year. While this suggests anxiety is growing, the VIX is still short of the point of panic signified by a reading above 40—a level hit in every bear market since the VIX was first launched 29 years ago. At its current level, the VIX is implying daily moves in the S&P 500 index of around 1.7%, or 61 points, in either direction.

Equity traders should consider reducing their average share or even waiting on the sidelines. It's unlikely this spate of volatility will abate any time soon, so traders must determine whether profiting in this environment is likely. If not, not trading is also a valid choice, at least until the markets shift to a more favorable environment.
What should long-term investors do now?
Market volatility is unsettling, but historically not unusual. If you've built an appropriately diversified portfolio that matches your time horizon and risk tolerance, it's likely the recent market drop will be a mere blip in your long-term investing plan.
However, it can be hard to do nothing when markets are rough. Here are some things to consider:
Harvest some investment losses to lower your tax liability.

Selling for a loss is never easy, but you can use those losses to offset gains you may have realized in your taxable accounts over the course of the year—a strategy known as

tax-loss harvesting

—and then reinvest in holdings similar, but not identical to, the ones you sold. (Just beware of wash sales.) If you don't have investment gains to offset, or if you realize more losses than gains, you can use up to $3,000 in losses to reduce your ordinary income this year—and every year thereafter—until the entire loss is accounted for.

If your plan calls for it, continue making regular investments

. Finding the perfect time to invest is nearly impossible. Time in the market is what matters. While staying the course and continuing to invest 

even when markets dip

 may be hard on your nerves, it can be healthier for your portfolio and can result in greater accumulated wealth over time.

Bear markets don't last.

The Schwab Center for Financial Research looked at both bull and bear markets for the S&P 500 going back to the late '60s and found that the average bull ran for about six years, delivering an average cumulative return of over 200%. The average bear market lasted roughly 15 months, delivering an average cumulative loss of 38.4%. The longest of the bears was just over two and a half years—and was followed by a nearly five-year bull run. The shortest was the pandemic-fueled bear market in early 2020, which lasted a mere 33 days.