Personal Finance | June 17, 2020
Protecting Your Family With Life Insurance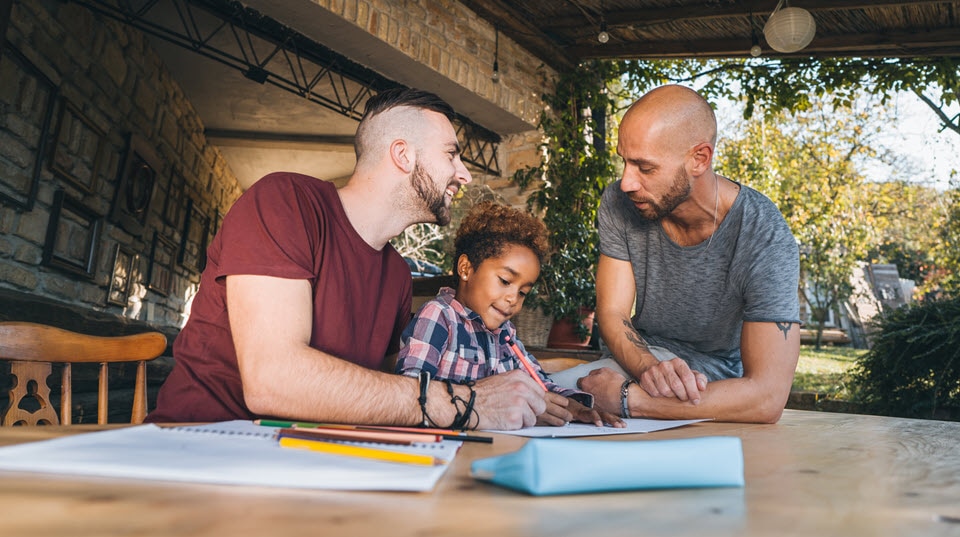 Key Points
Life insurance is the foundation of your financial plan to protect your family.

One size doesn't fit all when it comes to life insurance. Make sure you have the right kind and amount.

The longer you wait to buy life insurance, the more expensive it gets.
Dear Carrie,
My partner and I recently had our first child and are trying to get our finances in order. We met with an attorney to put together a will, and she mentioned that we might need life insurance. I do have a policy through work, but now that I'm a new dad, I don't know if it's enough. Can you advise me on how much I need and the best type?
—A Reader
Dear Reader,
Congratulations on being a new father! I'm sure you have a lot on your mind, so I'm gratified to hear that you're thinking about your finances at this important time in your life. And I'm especially glad to hear that your attorney brought up life insurance.
Insurance is designed to help you cover an unlikely event that could be financially catastrophic. In the case of life insurance, you're protecting your dependents from the loss of your future earnings. For example, a life insurance policy can pay your mortgage, college tuition, or even funeral costs so that your surviving dependents will be able to continue on with their goals and maintain their lifestyle.
Anyone like yourself who has someone counting on them for their financial welfare will likely need life insurance. Young families in particular have more debts and fewer financial assets, so life insurance is often critically important. Retirees with no debts and enough savings, on the other hand, may not need life insurance at all.
And it's not just the breadwinner that may need life insurance. While a stay-at-home parent or full-time homemaker may not bring in a paycheck, they provide innumerable services (for free!) that would cost thousands of dollars to replace.
Life insurance needs evolve with time
Some families only need life insurance until the kids finish college and the mortgage is paid. Other families, though, for example those with a special-needs child, may need insurance for a lifetime.
It's important to understand that your life insurance needs will change over time. Make sure to review your coverage with any major life event like moving, the addition of a new family member, changing jobs, or buying a new home.
Zeroing in on the amount of insurance you need
One of your first decisions is how much life insurance you need. An aggressive sales person might try to sell you more than you need, so it's smart to begin your process with what is generally referred to as a "needs-based" analysis.
Start with a net worth statement, which is simply a list of all your assets and liabilities. Next you'll want to review your income and expenses, and include any future liabilities (e.g., additional debts, college costs) and future financial resources (e.g., Social Security survivor benefits) that might come along. The amount of insurance you need will be the difference between the two.
Some individuals might also want to incorporate charitable, business, and other legacy goals. The more complicated your situation, the more it makes sense to meet with a trusted financial advisor, insurance professional, and possibly an estate planning attorney.
And in the final analysis, make sure the insurance fits within your budget. It doesn't make sense to purchase a policy that you can't afford.
Timing matters
It's often better to buy life insurance sooner rather than later. Life insurance is cheaper the younger and healthier you are; a big health change can even make you uninsurable.
It's like that old expression, the best time to buy flood insurance is before the flood. Don't delay.
Understand the two main types of life insurance
The two main types of life insurance are term and permanent. Term insurance is sometimes called "if I die" coverage. It covers you for a fixed period of time like 1, 10, 20 or 30 years. At the end of term, most policies lapse. Because most life insurance needs are finite (at some point most kids will be on their own and the mortgage paid off), term insurance is very cost-effective.
Permanent life insurance (whole life, variable life, universal life, among other types), on the other hand, is described as "when I die" coverage. As long as you pay enough in premiums to keep the policy in force, a death benefit will pay out. Coverage is designed to last a lifetime. These policies will have additional features, including the ability to build savings or "cash value" that some individuals find attractive.
In a way, the difference between term and permanent life insurance is like the difference between renting versus buying a home. Term insurance (like renting) is the most cost-effective solution over shorter periods of time and makes the most sense for most families. Permanent insurance (like owning) is more expensive up front, but allows the policy owner to build equity over time, and can be the best choice for families who know that they will continue to need insurance far into the future.
Also, you don't have to choose one type of policy over the other. You can mix and match to get the right coverage.
Group vs individual policies
You mention that you have group life insurance through work, but that may not be enough. Group policies have limited underwriting, so if you're in worse than average health it could be a great solution. If you're in better than average health it might be cheaper to purchase individual coverage that's customized to your needs. Also, if you opt for group insurance, you should check to see what happens when you leave the company.
You can buy individual insurance on your own or working with an agent. Take your time to understand what you're buying, why an agent might be recommending it, and the financial strength of the insurance company that's backing it. Shop around and do your homework.
Insurance isn't the most exciting thing to think about, so it can easily fall to the bottom of our to-do lists. That said, I view it as important to almost every financial plan—for dads and moms. And life insurance, in particular, can be one of the biggest gifts that you ever give to protect your growing family. Congratulations again!
Have a personal finance question? Email us at askcarrie@schwab.com. Carrie cannot respond to questions directly, but your topic may be considered for a future article. For Schwab account questions and general inquiries, contact Schwab.