Market Commentary | September 30, 2021
Schwab Sector Insights: A View on 11 Equity Sectors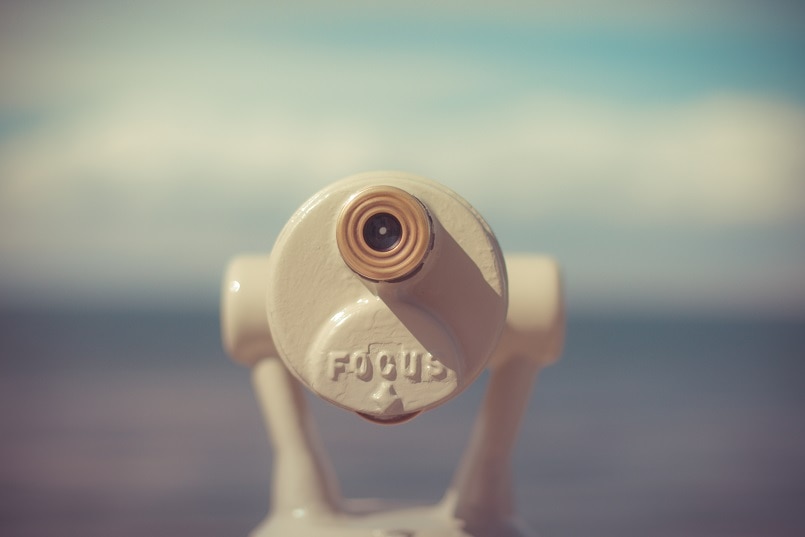 "Schwab Sector Insights: A View on 11 Equity Sectors" provides detail on our three- to six-month outlook for 11 stock sectors, which represent broad sectors of the economy. It is published on a monthly basis and is designed for investors looking for tactical ideas. For more information on our current views, read the latest Schwab Sector Views.
Sector Overview
Source: Schwab Center for Financial Research, as of 09/23/2021. See "Important disclosures" for an explanation of the Macro, Value, Fundamental and Relative Strength factors. The relative performance of the "Outperform" and "Underperform" Schwab Sector Views is total return of the respective sectors relative to the total return of S&P 500 index since the announced inception date of our view through 09/23/2021. A positive (negative) total return reflects outperformance (underperformance) of the sector relative to the overall S&P 500 Index. Past performance is no guarantee of future results.
Communication Services: Marketperform
The Communication Services sector includes telecommunication services providers, media (e.g., television, radio, print publications, advertising), entertainment (e.g., movie production, sports teams, streamed content), and interactive media (e.g., social networking websites, video games).
Pandemic-related stay-at-home behaviors have been good for some of the companies in the sector, as it has led to increased use of social media and demand for streaming entertainment—though the pace of enrollments is likely to ebb as traditional entertainment options continue to reopen. With the shift from traditional TV and cable, advertisers have struggled but are quickly pivoting toward online mediums. Wireless service revenues and equipment sales are being supported by the initial rollout of fifth generation (5G) cellular technology. While the larger social media companies (Alphabet/Google and Facebook) enjoy significant competitive advantages due to their dominance in their respective business lines—search engine and social media—they also face emerging antitrust risks, headwinds from Apple's ad-blocking feature, as well as potential market saturation.
Longer term, we believe the continued expansion of 5G could further increase growth within the sector, as it continues to increase demand for equipment and services. Upgrading networks will require substantial capital investment, but federal government infrastructure initiatives could result in subsidies and investment.
Positives for the sector:
The competitive advantage for social media;

5G rollout should boost growth potential; 

Government infrastructure investment should ease 5G capital expenditure burden; 

Strong streaming entertainment enrollments, but the pace has likely peaked.
Negatives for the sector:
The antitrust regulatory trend is negative for the search engine and social media companies.

Streaming services risk market saturation.
Risks for the sector:
Sector market capitalization is heavily concentrated in the top two stocks—Facebook and Google—whose movement can significantly influence the sector.

Apple's ad-blocking feature could weigh on ad revenues for social media companies.
Consumer Discretionary: Marketperform
The Consumer Discretionary sector includes internet retailers, automobiles and parts, household durable goods (e.g., refrigerators, washers/dryers), consumer durable goods (e.g., televisions, home audio equipment), leisure products (e.g., sports equipment, bicycles, toys), apparel, luxury goods, footwear, casinos, hotels, fitness centers, restaurants and bars.
The Consumer Discretionary sector—which is typically sensitive to swings in the economy—had its winners and losers with the onset of the COVID-19 pandemic. The massive stimulus efforts and stay-at-home orders spurred a surge in spending on home improvement and e-commerce sales early in the crisis—and the related stocks led the equity market rally.
Now, with the ongoing vaccine distribution, many of the most beaten-up stocks in the sector—like those in the apparel and hotel industries—have recovered much—if not all—of the crisis-related stock price losses. The cruise industry and some hotels are the exceptions, as the delta variant remains a headwind. But these industries are often overshadowed by bigger companies in the sector—like Amazon and Tesla—that constitute more than 40% of the sector's market cap. The longer-term trend toward e-commerce and electric vehicles is likely to continue to support the fundamentals of these growth industries, but investor enthusiasm may have pushed valuations too high.
Additionally, a severe semiconductor shortage is an ongoing risk to the production of vehicles.
Positives for the sector:
Increased return-to-work, less social distancing and ongoing economic expansion are positive for many of the more traditional discretionary industries.

The

shift away from brick-and-mortar is likely to continue to support the fundamentals for online retailers.

Pro-cyclical macroeconomic tailwinds when the economy is strong—though the sector hasn't traditionally been a strong performer in the expansion phase of the business cycle. 
Negatives for the sector:
The sector is overly concentrated in internet retail and automobiles.

Valuations

and investor enthusiasm appear stretched; higher interest rates can weigh on both.

Semiconductor shortages 

weighing on auto and consumer electronics production.
Risks for the sector:
Antitrust action is possible for the largest online retailer.
Consumer Staples: Marketperform
The Consumer Staples sector includes food, beverage and tobacco products; and food distributors (e.g., supermarkets, hypermarkets); non-durable household goods (e.g., detergent and diapers) and personal products (e.g., shampoo and cosmetics).
The recovery in the economy and strong gains in cyclical sectors have resulted in underperformance of the sector since the market low in March 2020—as would be expected for a defensive sector whose constituents are typically less affected by changes in the business cycle. However, slowing economic growth—and associated potential for higher market volatility—could weigh on cyclical sectors, boosting the relative attractiveness of the more defensive and larger-cap stocks within the Consumer Staples sector. With that said, interest rates may rise as inflationary pressure persist, which could be a headwind based on the sector's historical sensitive.  On balance, we think the macroeconomic impact on the sector is neutral relative to the other sectors.
Many of sector's valuations measures are still above their historical averages, as is the case for nearly all the other sectors. But in relative terms, Consumer Staples falls in the middle of the pack—neither relatively attractive nor expensive. The ongoing rise in transportation and commodity costs have weighed on earnings, but many of the companies in the Consumer Staples sector have been able to pass some of those higher costs on to consumers.  And the reopening of restaurants is boosting wholesale food demand, which portends an improvement in fundamentals—particularly if companies can maintain prices at higher levels as input costs presumably ease in the coming months. Yet, it has not yet been seen if pricing power can be maintained amid stiff competition within the sector.  For now, this leaves our fundamental view at neutral, as well. 
Finally, the relative performance of the sector has been one of the worst since the market lows in March 2020. However, this could change as the negative price momentum of defensive shares compared to those in cyclical sectors has slowed considerably in recent months. 
 
Positives for the sector:
It typically has a stable earnings profile.

Companies have engaged in aggressive cost-cutting.

Restaurant openings are supporting wholesale food demand.
Negatives for the sector:
This defensive sector typically struggles during periods of economic growth—but signs of a peak in the rate of growth and increased potential for higher volatility could make it more attractive to investors.  

Many companies in this sector are facing higher input costs, though they are having success in raising prices.
Risks for the sector:
The sector could perform better than expected if inflationary pressures enable significantly more pricing power.

A rise in interest rates combined with stronger than expected economic growth could result in underperformance.

Risks to the economy, such as the COVID-19 delta variant, could favor this defensive sector more than is currently expected.
Energy: Marketperform
The Energy sector includes oil and gas drilling, equipment, exploration, refining, marketing, storage and transportation; and coal mining and production.
Since the low point of the COVID-19 crisis in 2020, the Energy sector has lagged the sharp rise in the price of oil and is well below the historical average of that relationship—though the clean energy movement may have loosened the relationship somewhat. This is still likely an intermediate-term tailwind for the sector, as it could provide a buffer for energy stocks if the price of oil were to weaken. Additionally, even with the sharp rise in oil, they haven't ramped up capital expenditures as they have done historically. Therefore, if there is a significant decline in oil, they are less exposed to stranded assets (investment that becomes obsolete).
Valuations in the Energy sector are attractive relative to the other sectors. Despite the strong gains in energy stocks since the market lows in 2020, they have not kept up with rapidly rising earnings expectations. This is not surprising, as investors have remained wary of the boom/bust sector, while equity analysts found optimism amid the combination of rising oil prices boosting revenues and restrained expense growth. 
Finally, oil inventories have declined. With the reopening of the global economy, the recovery in demand for oil has outstripped supply by cautious producers—OPEC and U.S. producers alike—driving inventories lower. A continued decline in inventories against the backdrop of higher demand is inherently supportive for oil and potentially energy companies.    
However, numerous uncertainties surround the price of oil, with the potential for renewed OPEC disagreement, slowing economic growth in China, and potentially harsh regulations related to the transition towards clean energy.       
There are still many positive attributes of the sector that could spur renewed outperformance. But until the risks are alleviated and the positives reassert themselves, we think that market-weight exposure to the energy sector is appropriate at this time.
Positives for the sector:
Oil prices are being supported by improving demand, curtailed supply and a drawdown in inventories.

Large diversified

energy companies have strong balance sheets and have become more disciplined with expense and investment management

—though the high price of oil could erode this self-control.

The ongoing

recovery of the global economy and expansion phase of the U.S. economic cycle bodes well for the continued recovery in oil demand.

Valuations 

are attractive relative to other sectors.
Negatives for the sector:
Less cohesiveness within OPEC is causing higher volatility in oil prices.

Strong U.S. dollar is inconsistent with recent strength in oil prices.

Increasingly onerous regulatory environment—though implementation is likely to be measured;  

U.S. oil and gas majors have been slow to shift toward clean energy—but potential subsidies might encourage greater adoption of renewables.

Shareholder activism has risen.
Risks to the sector:
Easing in Iranian sanctions and increased U.S. production could increase oil supply and weigh on prices.

OPEC discord could lead to a price war.

Numerous risks to global growth stemming from COVID or geopolitical flareups; 

A significant rise in market volatility 

and rise in the U.S. dollar;

Trend toward clean energy to reduce oil demand in the long term.

Weakening Chinese growth could reduce oil demand.
Financials: Marketperform
The Financials sector includes banks, savings and loans, insurers, investment banking, brokerages, mortgage finance companies and mortgage real estate investment trusts.
The Financials sector has many favorable attributes, but uncertainties on the path of the economy, interest rates and the market overall raise the level of risk for the sector. While macroeconomic conditions remain strong, we've likely seen a peak in the rate of growth.  Historically, relative performance of the sector is positive in the expansion phase—but this economic cycle is like none other. Interest rates have uncharacteristically moved in the opposite direction of stocks recently.  As the Fed embarks on the process to unwind accommodative policy and inflation remains somewhat less-transitory than previously expected, we think that this interest-rate-sensitive sector will gain a tailwind from rising interest rates in the coming months.
In general, companies in the Financials sector still boast strong balance sheets, with ample capital to withstand even a significant rise in loan defaults, according to the latest Fed stress test. While the expiration of stimulus payments likely will contribute to an uptick in loan defaults, reserves for a large spike in loan loss were set aside last year—and not needed. Many banks are now able to reverse some of those reserves, which were booked as expenses.
However, a surge in cash deposits overtook loan growth, which is weighing on its bread-and-butter net interest margins (the money they earn reinvesting cash in the short-term money markets, and/or the difference between the rate they pay to depositors and the rate they charge for loans). We are now starting to see an upturn in loan demand, but it is still trailing the growth in deposits.
Valuations are still attractive relative to other sectors—but forward earnings expectations have flattened out. Unless forward estimates turn higher, any significant price rise in the Financials sector would increase the price/earnings ratio—eroding the attractiveness of its valuations
Many of the sector's favorable attributes—strong financial position, higher interest rates, and attractive valuations—are tailwinds.  However, the peaking of economic growth and the potential for higher volatility somewhat offsets positives.
To be clear, we do not have a negative view on the sector, though there are notable risks (see the risk bullets below). It still has strong underpinnings, and many of the issues noted above could be resolved in the coming months; if they were, our view could change. However, from a three- to six-month tactical perspective, we think outperformance of the sector is less likely.
Positives for the sector:
Strong financial position, as reflected in the latest Fed stress test, allowing banks to increase dividends;

The sector has attractive valuations relative to its historical average and other sectors, but earnings growth expectations have flattened out.

High loan loss reserves are being released due to low default rates amid strong economic growth (supports earnings growth).

Expansion phase of business cycle is typically a tailwind—though expect choppiness in sector rotation
Negatives for the sector:
High cash levels and low loan demand are hampering revenues—though loan growth has turned positive recently.

The peak in the rate of economic growth could offset the favorable rise in interest rates.
Risks for the sector:
The Fed raises short-term interest rates sooner than expected in response to an inflation surge, threatening economic growth.

Interest rates fail to rise amid weaker-than-expected economic growth.

There is a significant increase in banking regulations.

Financial technology companies could take market share from traditional banks.
Health Care: Outperform
The Health Care sector includes hospitals, nursing homes, health care equipment and supplies, health care services (e.g., dialysis centers, lab testing) managed-care plans (e.g., health maintenance organizations, or HMOs), health care technology, pharmaceutical, biotechnology and life sciences companies.
Heading into the 2020 election, the Democratic Party's health care proposal seemed to be major source of the angst. President Joe Biden's proposed "public option"—a more affordable, or free, alternative to private health insurance—and enhancements to the Affordable Care Act (ACA) raised questions about the sustainability of profit growth in the health care sector.
However, the Democrats have a razor-thin majority in the new Congress, and division between progressive and moderate Democrats could very well result in many of the more contentious health-care initiatives being much tamer or blocked altogether.
These more benign scenarios open the potential for renewed outperformance based on the long-term positives, including an aging global population and a growing middle class in emerging markets, all of whom will demand more extensive drug treatments and medical care over time. Valuations are relatively attractive, and balance sheets in the sector are generally in good shape, increasing the possibility of higher dividend payments, share-enhancing stock buybacks, and M&A.
There are still risks, however. Any legislation to control drug prices or raise corporate taxes could weigh on pharmaceutical companies' profits—though promising pipeline drugs can mitigate these risks. Additionally, the Supreme Court recently ruled that the individual mandate provision of the ACA is constitutional, thwarting efforts to repeal the entire ACA.
Positives for the sector:
Strong balance sheets, with ample cash for dividends and M&A;

Positive long-term demographics trends, including an aging global population and a growing middle class in emerging markets;

Return in demand for elective procedures, drug sales, medical equipment and diagnostics;

Valuations are attractive relative to the sector's historical average.

Biotech and pharmaceuticals have strong drug development pipeline.

Supreme Court rejected latest challenge to ACA.
Negatives for the sector:
Extended-care facilities have seen a decline in enrollments and are likely to see higher costs related to virus mitigation requirements.

Defensive sector during an economic expansion—though this was not an impediment in the previous cycle.
Risks for the sector:
Prescription drug price controls and other regulations;

Target of anti-competitive regulation;

Surge in COVID-19 could reduce demand for elective medical care.

New competition by Amazon.
Industrials: Marketperform
The Industrials sector includes aerospace and defense (e.g., airplanes, defense equipment) building products, electrical components and equipment, construction machinery, and services including transportation (e.g., airlines, railroads, trucking), construction, engineering and professional services.
With the economic recovery and continued growth, the markets have been trading as would be typically seen in an early and now expansion stages of the business cycle—which can be positive for this historically pro-cyclical Industrials sector. Additionally, prospects for an increase in infrastructure and clean-energy investment will likely support the machinery and building materials industries.
Transportation and air freight have benefited from a return in demand as economies reopen—though higher fuel costs may temper some of this. The aerospace and defense industry continues to face significant headwinds amid expected low airliner demand, production issues, and uncertainty surrounding the political appetite for defense spending. But the fundamentals of the sector overall remain positive. While the path of the economy is providing a nice macroeconomic tailwind for the sector, valuations are extended.
Positives for the sector:
Capital expenditures are likely to increase if global growth continues to improve.

The sector

tends to outperform in the expansion phase of the business cycle.

Many companies have solid fundamentals amid risings earnings expectations.

Strong global trade and increase in online shopping are spurring demand for transportation.
Negatives for the sector:
Aircraft demand is picking up, but supply issues persist.

Valuations are relatively unattractive

Higher fuel costs are a headwind for the Transports and Air Freight industries.
Risks for the sector:
While we're currently neutral on the sector, if there is a stronger-than-expected surge in global growth or massive infrastructure stimulus, then it could perform better than expected.
Information Technology: Marketperform
The Information Technology sector includes software and services, technology hardware and equipment (e.g., mobile phones, personal computers), semiconductors and semiconductor equipment.
Information technology is a highly concentrated sector, with just a handful of companies representing more than 50% of the sector's weight—including the two behemoths Apple and Microsoft. While those are typically the primary driver of sector performance, impacts related to COVID-19 have been broad-based and positive for much of the sector, increasing consumer demand for PCs, gaming hardware, software, personal devices and online payment services (although at the expense of traditional credit card services by Visa and MasterCard)—though consumer tech demand may fade after the COVID-19-related surge.
Following a dearth in capital spending, there are signs that investment in cloud and networking equipment is picking up, which could persist if the economic expansion continues. Also, the ongoing rollout of 5G wireless infrastructure is likely to accelerate—increasing demand for telecommunication components and semiconductors. A significant short-to-intermediate risk is the supply chain issues, which is proving to be significantly problematic for sourcing semiconductors. 
Longer term, a trend away from globalization and pent-up demand for productivity-enhancing technologies are likely to improve the already solid financial position for much of the sector. Counterbalancing the strong fundamentals, investor optimism about future growth potential has pushed many valuation measures to well above the historical average; higher interest rates can weigh on investors' perceived value of future earnings. Additionally, there are rising legislative and antitrust risks for some of the largest companies in the sector. Finally, strong relative price momentum earlier in the COVID-19 crisis has faltered in recent quarters.
Positives for the sector:
5G rollout and onshoring trends are themes that support fundamentals.

Generally strong balance sheets and earnings growth potential with low funding costs;

Financial services technology and surging online retail sales are supporting cloud computing infrastructure and software.

Long-term growth tailwinds, as businesses enhance productivity with tech investment;

Capital expenditures have an improving outlook—particularly with the prospects of technology infrastructure spending.
Negatives for the sector:
Valuations are very stretched relative to the historical average, making expectedly higher interest rates a significant headwind.

Semiconductors are in short supply amid very low inventories and strong demand.

The sector is highly concentrated in a few stocks.
Risks for the sector:
Potential antitrust suits in the U.S. and Europe.
Materials: Marketperform
The Materials sector includes companies that make or process chemicals, construction materials (e.g., bricks, cement), containers and packaging (e.g., metal, glass, plastic, cardboard), forest products (e.g., lumber, paper), and metals and mining (e.g., aluminum, steel, copper, gold, silver).
The Materials sector is sensitive to fluctuations in the global economy, the U.S. dollar, and inflationary pressures. Accommodative monetary and fiscal policies are underpinning global economic growth and pricing power. However, the U.S. dollar has trended higher recently, which historically is a headwind for the sector.
The cyclical-value characteristics—which tend to do well amid improving global growth and strong demand for industrial metals—have been a tailwind, though both appear to be moderating recently amid peaking U.S. growth and weaker demand in China. Significant supply chain bottlenecks are a concern. The Biden administration's clean energy and infrastructure initiatives could sustain the boom for industrial metals and materials—though tougher regulations are a risk. And demand for chemicals (the largest industry in the sector) may continue to increase as oil demand improves—but oil rig counts have been slow to rise. Finally, the run-up in industrial and agricultural commodity prices may have run its course.
Positives for the sector:
Improving global economic growth has supported industrial metals and chemical prices—though appears to be moderating somewhat amid slowing economic growth in China.

Cyclical value sector tends to be favored in the expansion phase of the business cycle—though this has faded somewhat recently.

U.S. clean energy and infrastructure spending could spur demand for industrial materials. 

Recent sector performance weakness has improved valuations.
Negatives for the sector:
The slow recovery in the oil rig count is a headwind for oil-fracking chemicals—though demand for oil is improving.

Momentum has weakened recently.

Significant supply chain bottlenecks may be constraining economic growth.
Risks for the sector:
A pickup in global COVID-19 cases;

Potential stringent environmental regulations;

Strong rally in the U.S. dollar and/or weaker than expected economic growth.
Real Estate: Marketperform
The Real Estate sector includes equity real estate investment trusts (REITs) that invest primarily in commercial properties (e.g., office buildings, retail centers, apartment buildings), and companies engaged in real estate development and operation, such as real estate agents, brokers and appraisers.
The fallout from the COVID-19 pandemic continues to be a source of uncertainty for the Real Estate sector, but mass vaccinations and relaxed restrictions on public gatherings have reduced investor pessimism. Fiscal relief packages have staved off massive retail lease defaults, but elevated residential delinquencies still pose risks—particularly if the eviction moratorium expires—though improvements in the job market could mitigate this risk. The outlook for office REITs is highly uncertain and will likely stay so until we know if there will be an enduring shift toward remote working—though the recent trend appears to be for most workers to eventually return to the office. Nevertheless, increases in office building inventories is likely to weigh on lease prices and potentially property valuations.
There are some exceptions, however. Warehouse/distribution center demand remains strong—resulting in rising rents. And with the rapid rise in home prices amid low rates and de-urbanization, REITs specializing in single-family home rentals and manufactured homes stand to benefit—and is translating into higher multi-family rents, as well. If the economic expansion continues, people get back to work, and interest rates stay relatively low, the Real Estate sector could do very well. In a generally still low interest rate environment combined with renewed demand for office and retail space, investors' search for yield and moderate valuations could be a strong tailwind for the sector. However, this would have to overcome the traditionally defensive characteristics of the sector.
Positives for the sector:
Low interest rates are positive for funding and make REITs dividends more attractive to investors.

Warehouse, data center and telecom towers are benefiting from technology and e-commerce trends.

Single-family residential REITs segments are seeing strong demand and rising rents, which is translating into higher multi-family rents.

Long-term demographics support recovery in extended-care and assisted-living facilities.

Can provide some protection if inflation doesn't turn out to be somewhat transitory.
Negatives for the sector:
High unemployment and expiration of the eviction moratorium can lead to multi-family lease defaults.

Long-term shift to e-commerce from brick-and-mortar stores puts retail REIT revenues at risk.

Short-term uncertainty exists about workers returning to the office.

Traditionally defensive characteristics in a rising market.
Risks for the sector:
A quicker-than-expected rise in interest rates could be a sharp headwind.

A permanent rise in work-from-home could reduce demand for office real estate.
Utilities: Underperform
The Utilities sector includes electric, gas and water utilities; independent power producers and energy traders; and companies that produce electricity using renewable sources (e.g., solar, wind, hydropower).
The Utilities sector has tended to perform relatively better when concerns about slowing economic growth resurface, and to underperform when those worries fade. That's partly because of the sector's traditional defensive nature and steady revenues—people need water, gas and electric services during all phases of the business cycle. Meanwhile, the low interest rates that typically come with a weak economy provide cheap funding for the large capital expenditures required in this industry.
However, while interest rates are low from a historical perspective, they are expected to rise as the economy continues to expand. On the flip side, there is the potential for a renewed decline in the economy to push rates even lower, or there could be significant government funding to Utilities as part of clean-energy initiatives that would benefit the sector's profit outlook.
Positives for the sector:
Generally stable revenues;

Investors often turn to utilities for dividend income when prevailing interest rates are low.

Low yields provide low funding costs for this capital-intensive sector.
Negatives for the sector:
Interest rates are expected to recover from recent decline.

Economic recovery makes the sector less attractive, relative to other sectors.

Poor price momentum;

Weakening balance sheets with rise in debt and negative free cash flow;

Poor valuations.
Risks for the sector:
Uncertainty regarding potential clean-energy legislative funding; 

Much higher interest rates due to unexpected rise in inflation.
What do the ratings mean?
The sectors we analyze are from the widely recognized Global Industry Classification Standard (GICS®) groupings. After a review of risks and opportunities, we give each stock sector one of the following ratings:
Outperform: likely to perform better than the S&P 500 index

Underperform: likely to perform worse than the S&P 500 index

Marketperform: likely to track the S&P 500 index
Our view on individual sectors
Schwab Sector Views can be useful in identifying stocks by sector for potential purchase or sale. Schwab clients can use the Portfolio Checkup tool to help ascertain and manage sector allocations. When it's time to make adjustments, clients can use the Stock Screener or Mutual Fund Screener to help identify buy or sell candidates in particular sectors. Schwab Equity Ratings also can provide a fact-based and powerful approach for helping you select and monitor stocks in each sector.