Market Commentary | August 19, 2021
Schwab Sector Views: Too Early for Defensive Positioning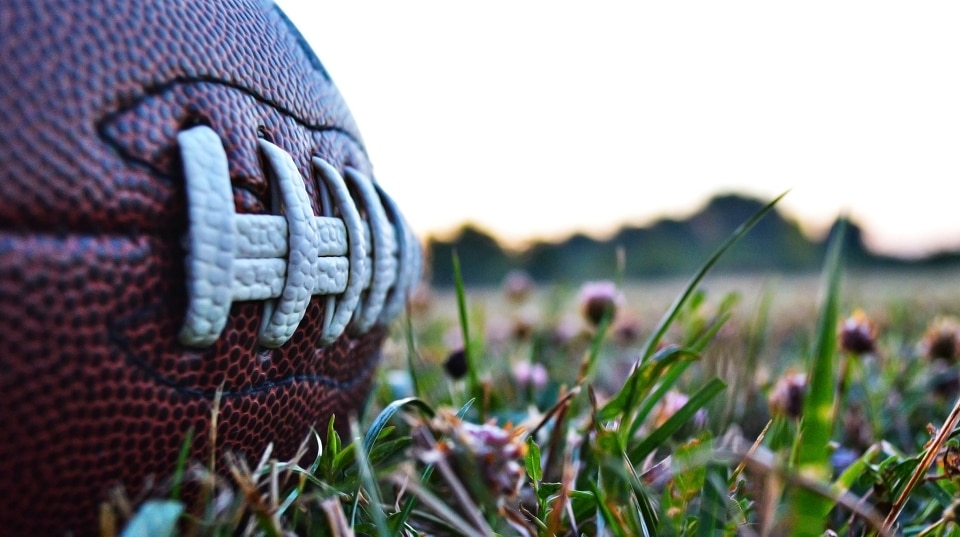 Schwab Sector Views is our three- to six-month outlook for stock sectors, which represent broad sectors of the economy. It is published on a monthly basis and is designed for investors looking for tactical ideas. For more information on the 11 sectors, visit "Schwab Sector Insights: A View on 11 Equity Sectors."
The S&P 500® index has continued to make new highs, recently topping a 100% return since the March 23, 2020 low. Yet the rally has been marked by bouts of sector leadership rotation this quarter, with some of the defensively oriented sectors—such as Utilities and Health Care—leading the advance. Despite strong economic and earnings data, it appears that the alternating leadership is reflecting investors' concerns about peaking economic and earnings growth.
Note that while we may have seen a peak in the rate of economic and earnings growth—which is typical during the expansion phase of the business cycle—we think it's premature to anticipate a peak in the level of growth. Consequently, we don't expect defensive sector outperformance to persist. Rather, we see choppy sector leadership among cyclical-value and growth-oriented sectors—with some bouts of defensives buying—being more likely in the months to come.
To be fair, there are plenty of things for investors to worry about: the rise in the COVID-19 delta variant; concerns that the Federal Reserve might pull back on easy monetary policy sooner than expected if inflation doesn't turn out to be transitory; ongoing shipping backlogs and parts shortages; and the facing impact from fiscal stimulus. All of these could slow future growth. These are some of the same issues that have weighed on interest rates recently, coinciding with recent volatility in sector leadership.
Accordingly, in recent months we removed "outperform" ratings on the cyclical-value sectors Energy and Financials—we're now neutral on both—until some of these elevated risks resolve themselves. But we have maintained "underperform" rates on defensive sectors Utilities and Consumer Staples. Currently, our sole outperform rating is on the Health Care sector. While Health Care is traditionally considered to be a defensive sector, it also has growth characteristics that are complemented by many positive long-term fundamental factors.
Before we dive into the recent sector rotation, let's first clarify what we mean by cyclical value versus growth and how each sector is categorized—which can be confusing to some investors. 
Sector performance rotation often reflects investors' concerns about the economy
Source: Charles Schwab & Co, Bloomberg, total return as of 8/16/2021. Past performance is no guarantee of future results.
Growth, defensive and cyclical-value sectors
Characterizing some sectors is fairly intuitive—for example, it's obvious to most that Utilities are defensive, as consumers need electricity and heat in any economy. However, classifying cyclical value and growth sectors is more complicated.
One way to identify sectors as more value- or growth-oriented is to do regression analysis of the sectors' relative performance against value and growth factors. The same can be done with each sector's sensitivity to interest rates. Using this method in the chart below, you can see that the sectors on the right side have more value characteristics—such as a low price-to-free-cash-flow ratio, high dividend yield, low price-to-earnings (PE) ratio, etc. The cyclical-value sectors are in the upper right quadrant, and include Energy, Financials, Materials, and Industrials. These sectors tend to do well when interest rates are rising, which is typically—but not always—consistent with strong economic growth.
Categorizing sectors as Cyclical Value, Growth, and Defensives
Source: Charles Schwab Co., Inc, Bloomberg, Factor betas/sensitivities for the S&P 500 sectors are based on a 5-year regression of weekly data from 7/31/2016 to 7/31/2021 as calculated by Bloomberg. Bubble size correlates to the market capitalization of each sector. Past performance is no guarantee of future results.
On the left half of the chart above are the sectors that have growth characteristics, such as high historical and/or expected long-term earnings and revenue growth. However, all the sectors on the left side are somewhat in the lower half of the chart, indicating that they have some modest defensive characteristics and can at times be supported by lower interest rates. As we have seen in recent years, Information Technology, Consumer Discretionary, and Communication Services have done well throughout the bull markets, but they also tended to hold up even in weaker markets. The oval in the chart includes these sectors, as well as the traditionally defensive sectors—Utilities, Consumer Staples, and Real Estate—which are value sectors but typically underperform when economic times are good and interest rates are higher. In recent years, Health Care has become more growth-oriented while retaining its traditional defensive characteristics.
Interest rates can affect cyclical-value versus growth sectors
Keep in mind that these are average relationships, not hard-and-fast rules. But because of the opposing relationships the sectors have with interest rates, we can have better odds of forecasting cyclical value versus growth performance if we can correctly forecast interest rates. One of the reasons we removed the outperform rating on Financials in early June was because cyclical value versus growth (the blue line in the chart below) appeared to be pre-pricing in 10-year Treasury yields above 2%, even as those yields (orange line) were falling toward 1.5% (and eventually below 1.15%) amid concerns about the economy.
 Cyclical value catching up with falling interest rates
Source: Charles Schwab, Bloomberg as of 8/16/21. Value/growth factor performance is based on Bloomberg pure factor indexes. 10-year generic U.S. Treasury rate. Arrow is a hypothetical representation of SCFR's interest rate expectations. Past performance is no guarantee of future results. 
Since then, we have seen many of those cyclical-value sectors sharply underperform growth sectors, closing the gap with falling yields. While there are certainly risks to the economy, we think bond yields—which move inversely to bond prices—will recover later this year.  With signs emerging that the recent surge in inflation will be somewhat transitory, market-based inflation expectations—one of the components of nominal rates—are currently pricing in inflation that is in line with the Fed's aim of "moderately above 2%." Considering that even if gross domestic product (GDP) growth decelerates to around 4% in 2022, as currently expected,1 compared to this year's 6% estimate, nominal yields are well below the historical relationship to economic growth. However, we'll likely wait until the downtrend in yields turns higher before deciding if this sell-off in cyclical-value sectors has run its course.
Economic growth's impact on defensive-sector leadership
While yields have become less predictable due to the Fed's unprecedented monetary policy, economic data can also provide some guidance on sector performance. In the chart below, we looked at cyclical-value versus all the sectors with defensive characteristics in relation to an economic indicator, to help determine if we're at an inflection point in economic growth that could result in persistent defensive-sector leadership.
Peak in economic growth rate doesn't necessarily mean defensives will outperform
Source: Charles Schwab, Bloomberg as of 8/13/2021. The Barclays Cyclical/Defensive Pair Index (Bloomberg BCSUCYCF Index) is the equivalent of a pair trade involving being "long" the US Large Cap Cyclicals basket (BCSUCYCL Index), and "short" the US Large Cap Defensives basket (BCSUDEFS Index). An investor with a long position has bought and owns the securities; an investor with a short position owes the securities but does not actually own them yet. Arrow reflects general trend in ISM data. Past performance is no guarantee of future results. 
In the chart above, the blue bars represent the ISM Purchasing Managers' Index (PMI). The orange line is a Barclays index that reflects performance of cyclical versus defensive stocks. What we've seen in the past is that when the PMI peaks (i.e., the level of growth peaks), cyclicals tend to underperform defensives. While we may have seen the high point in the PMI, history also shows us that it can trend sideways for quite some time before defensives sustainably outperform.
We think this could be the case in the coming months for several reasons:
The Fed has said that while the economy is making progress toward its goal of steady inflation over 2% and full employment, it sees short-term rates remaining unchanged at least until late 2022.

There is plenty of business spending likely on the way, as inventories are still very low and need to be replenished amid high demand, and capital expenditures are on the rise.

Consumer confidence and spending remain strong amid improving job numbers—though the best retail sales numbers are likely behind us, one measure of consumer confidence has wobbled recently, and continued improvement in the labor market needs to be watched carefully.  
Consistent with our expectation for the PMI to remain in a sideways trend, history shows us that we might expect a lot of choppiness in sector leadership going forward. In this environment, it's certainly more challenging to make high-conviction sector calls.
The impact on our sector views
Currently, we have just three sector views in place: outperform on Health Care and underperform on Consumer Staples and Utilities. You can find more in-depth commentary here, but the theme is that the economy likely will forge ahead, albeit at a slower pace. While bouts of defensive leadership are likely, we don't think we've yet entered a period where defensive sectors will sustainably outperform—unless those risks that I mentioned earlier end up dramatically affecting the economy.
In terms of the Utilities and Consumer Staples sectors, there are several relative fundamental headwinds, such as lower profitability, weaker balance sheets, and poorer valuations—particularly in the case of Utilities—that may lead to underperformance.
Health Care, on the other hand, has stronger long-term fundamental attributes, such as balance-sheet strength, new prescription drugs in the pipeline, demographic trends, and attractive valuations. Despite some risks associated with potential prescription-drug price controls, this sector has greater potential to outperform in an environment where the economic growth rate moderates and overall market gains are less pronounced, in our opinion.
As we've discussed above and in recent articles, there are likely to be opportunities for growth sectors to outperform and we see numerous compelling positive factors for some of the cyclical-value sectors, like Energy and Financials. But we're maintaining a neutral view on them until some of the risks to those sectors are resolved. In the meantime, Schwab's views reflect our expectation for continued economic growth, yet with choppy sector rotation that makes it difficult to have many high-conviction calls.
1 Based on a consensus estimate of analysts polled by Bloomberg
What do the ratings mean?
The sectors we analyze are from the widely recognized Global Industry Classification Standard (GICS®) groupings. After a review of risks and opportunities, we give each stock sector one of the following ratings:
Outperform: likely to perform better than the broader stock market*

Underperform: likely to perform worse than the broader stock market

Marketperform: likely to track the broader stock market
* As represented by the S&P 500 index
Want to learn more about a specific sector? Visit "Schwab Sector Insights: A View on 11 Equity Sectors" to learn more about each sector and see how they compare. Schwab clients can log in to see our top-rated stocks in each sector.
How should I use Schwab Sector Views?
Investors should generally be well-diversified across all stock market sectors. You can use the Standard & Poor's 500® Index allocations to each sector, listed in the chart above, as a guideline.
Investors who want to make tactical shifts in their portfolios can use Schwab Sector Views' outperform, underperform and marketperform ratings as a resource. These ratings can be helpful in evaluating and monitoring the domestic equity portion of your portfolio.
Schwab Sector Views can also be useful in identifying stocks by sector for potential purchase or sale. Clients can use the Portfolio Checkup tool to help ascertain and manage sector allocations. When it's time to make adjustments, Schwab clients can use the Stock Screener or Mutual Fund Screener to help identify buy or sell candidates in particular sectors. Schwab Equity Ratings also can provide a fact-based and powerful approach for helping you select and monitor stocks.