Market Commentary | May 13, 2021
Schwab Sector Views: Upgrading Energy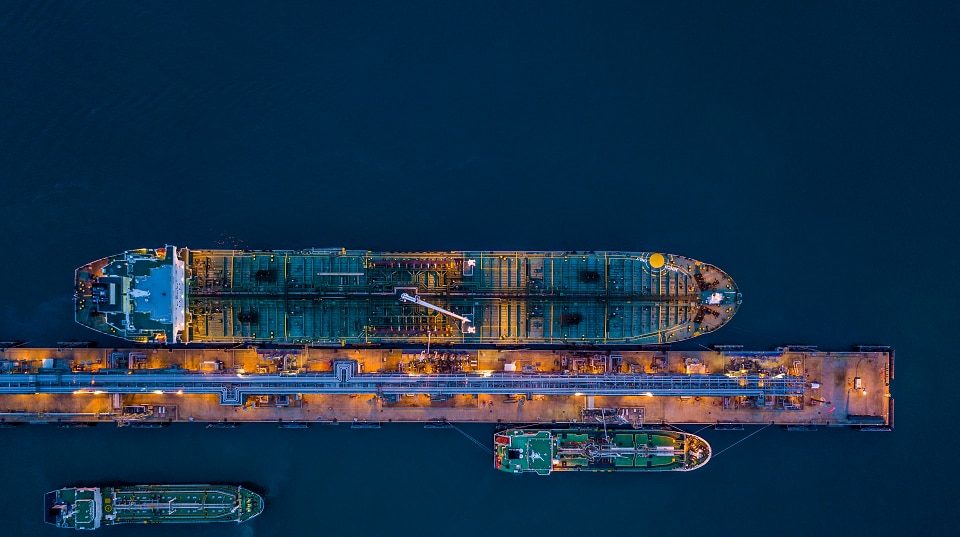 Key Points
Schwab Sector Views is our three- to six-month outlook for stock sectors, which represent broad sectors of the economy. It is published on a monthly basis, and is designed for investors looking for tactical ideas. For more information on the 11 sectors, visit "Schwab Sector Insights: Our Views on the 11 Equity Sectors."
To cut straight to the chase, we're upgrading the Energy sector to "outperform," from a previous rating of marketperform. A confluence of factors has increased the likelihood for the energy sector to outperform the overall market, in our view. The fundamental backdrop has improved significantly. Growing demand for oil and constrained supply are bolstering oil prices, and energy companies are being more disciplined with expense and investment—together supporting attractive valuations.
Meanwhile, economic growth is likely to be strong as we enter the "expansion" phase of the business cycle. This is a period during which cyclical value stocks—those that tend to be sensitive to economic shifts, and which may be trading below their intrinsic value—often outperform. Although historically Energy tended to outperform as economic growth peaks and moves into the "slowdown" phase, the sector has become more value-oriented in recent years, so we're seeing those stocks outperform earlier in the economic cycle.  
There are numerous uncertainties for the Energy sector, to be sure. One is obviously the movement toward clean energy, which will eventually impact the bread-and-butter fossil-fuels business of energy companies—but this is a long-term risk that gives the companies time to transition to renewable energy. More pertinent risks for our three- to six-month outlook include an incremental rise in regulations, potential surge in the supply of oil, another round of COVID-related drag on demand, and overall market volatility.      
Let's take a look at some of the drivers of potential Energy outperformance:
Energy sector fundamentals have improved 
The price of oil—a primary driver of relative sector performance—has continued to trend higher amid improving global demand and a drawdown in bloated inventories left over from the 2020 glut. OPEC has for the most part complied with production restrictions and other producers have remained cautious. Massive global monetary and fiscal stimulus should spur continued demand growth for petroleum products and services. 
Meanwhile, loose financial conditions and stabilizing global growth may contribute to continued weakness in the U.S. dollar, which is traditionally positive for oil prices (like other commodities traded internationally, oil is denominated in dollars, so a weaker dollar makes oil more affordable for foreign buyers). 
Additionally, oil has significantly lagged the rise in industrial metals and remains well below their five-year average relationship—opening the potential for a "catch-up" rally in oil. And the sector appears to have made a technical price breakout amid strong upside absolute and relative momentum. 
Lower petroleum inventories are underpinning oil prices
Source: Charles Schwab, Bloomberg as of 5/10/2021.  20-day moving average of the DOE Crude Oil Total Inventory Data (excluding Strategic Petroleum Reserve) and the generic 2nd month West Texas Intermediate futures contract traded on the NY Mercantile Exchange. Past performance is no guarantee of future results.
Macroeconomic growth is likely to be supportive
From a macroeconomic perspective, the trend in cyclical value is likely to continue, providing a tailwind to the sector throughout the expansion stage of the business cycle. The ISM Composite Purchasing Managers Index (PMI) reading—a timely gauge of economic activity— pulled back a bit in April, although is still well into expansionary territory. While a peak in PMIs historically has been followed by a shift in sector leadership towards more defensive sectors, numerous factors point to PMIs remaining at elevated levels—forestalling a potential rotation out of cyclical value. 
At the top of the list, government fiscal stimulus has come at an uncharacteristically late point in the recovery phase and is still working its way through the economy. The rebuilding of business inventories from the sharp drawdown throughout the crisis is far from finished—suggesting growth in business expenditures.  At the same time, high household savings, lower debt, and still-low-but-rising consumer confidence point to continued strength in consumer spending. Additionally, economic growth is still broadening around the world, which can provide a lasting tailwind to global economic growth and demand for oil.    
PMI is expected to remain at elevated levels
Source: Charles Schwab, Bloomberg.  ISM Composite Purchasing Managers Index (PMI) as of 5/7/2021.  Arrow represents the analyst's general expected path of the PMI for illustrative purposes only.  
Valuations are attractive
We think that valuations for the energy sector have become clearer and are quite attractive relative to other sectors, based on numerous forward valuation metrics. It is expected that many of the largest companies in the sector will adhere to more disciplined expense control, sacrificing "growth at all cost" for higher-quality financials. A strong recovery in revenue combined with more measured expense and investment growth has prompted analysts to revise earnings estimates strongly upward—based on Bloomberg consensus estimates—which historically has preceded above-average returns. 
Energy valuations appear to be relatively attractive 
Source: Charles Schwab, Bloomberg as of 4/30/2021. Bars represent z-score for value composites that include up to six different valuation metrics that provide a holistic perspective on current valuations relative to each of the sectors' own historical valuations, as well as relative to the other sectors. Standard deviation is the statistical measure of volatility, measuring how widely the data is dispersed from the historical mean or median. Z-score is the number of standard deviations from the mean or median. 
Clean-energy initiatives are not an immediate threat
To be sure, the clean energy movement is an important issue for the Energy sector—but likely only in the long-term except for a phased-in rise in regulations. Companies in the sector are making investment towards shifting the business model away from fossil fuels—though return on investment is relatively low and the U.S. majors are still well behind those in Europe. However, a significant decline in demand for oil and gas is a long-term issue, and in the meantime any potential rise in government subsidies from U.S. clean-energy legislation could improve the economic feasibility of investment in the area. An increase in regulations to promote clean energy poses some risk to Energy's fossil fuel operations, but a significant threat is likely many years or even a decade away, in our opinion. We think that a measured approach will be taken—primarily because Congress can't pass anything too sweeping, since there are skeptics about overreach and vested interest in oil and gas on both sides of the aisle.  
Risks to our view
Near-term risks to our outperform rating on the energy sector include the possibility that a flare-up in COVID-19 or one of its variants could lead to a return to stay-at-home restrictions, which would hurt economic growth and oil demand. There is also the possibility of an easing of the Iranian sanctions or a significant decline in compliance to OPEC supply agreements that could increase oil supply and lower prices. Finally, a sharp sell-off in the overall market that could result in significant volatility for the Energy sector, which tends to be very sensitive to market movements.  
Bottom line
The ongoing recovery of the global economy bodes well for rising oil demand. Supply remains constrained by OPEC and cautious producers, and inventories are down—driving oil prices higher. The expansion phase of the business cycle can support cyclical-value energy companies, and large diversified energy companies are becoming more disciplined with expenses and investment. Meanwhile, attractive valuations are reinforced by rising earnings expectations.
Except for some near-term headlines noise and measured rise in regulations, however, a dramatic impact from the clean energy movement on the energy sector landscape is likely years away. Other near-term risks include economic threats to oil demand, geopolitical impact on supply, and market volatility. Weighing the issues, we believe the Energy sector is poised to outperform during the next three to six months.
Sector overview
Source: Schwab Center for Financial Research, as of 05/13/2021. See "Important disclosures" for an explanation of the Macro, Value, Fundamental and Relative Strength factors.  Past performance is no guarantee of future results.
What do the ratings mean?
The sectors we analyze are from the widely recognized Global Industry Classification Standard (GICS®) groupings. After a review of risks and opportunities, we give each stock sector one of the following ratings:
Outperform: likely to perform better than the broader stock market*
Underperform: likely to perform worse than the broader stock market
Marketperform: likely to track the broader stock market
* As represented by the S&P 500 index
Want to learn more about a specific sector? Visit "Schwab Sector Insights: A View on 11 Equity Sectors" to learn more about each sector and see how they compare. Schwab clients can log in to see our top-rated stocks in each sector.
How should I use Schwab Sector Views?
Investors should generally be well-diversified across all stock market sectors. You can use the Standard & Poor's 500® Index allocations to each sector, listed in the chart above, as a guideline. 
Investors who want to make tactical shifts in their portfolios can use Schwab Sector Views' outperform, underperform and marketperform ratings as a resource. These ratings can be helpful in evaluating and monitoring the domestic equity portion of your portfolio.
Schwab Sector Views can also be useful in identifying stocks by sector for potential purchase or sale. Clients can use the Portfolio Checkup tool to help ascertain and manage sector allocations. When it's time to make adjustments, Schwab clients can use the Stock Screener or Mutual Fund Screener to help identify buy or sell candidates in particular sectors. Schwab Equity Ratings also can provide a fact-based and powerful approach for helping you select and monitor stocks.