Market Commentary | April 15, 2021
Schwab Sector Views: What Is Sector Rotation Strategy?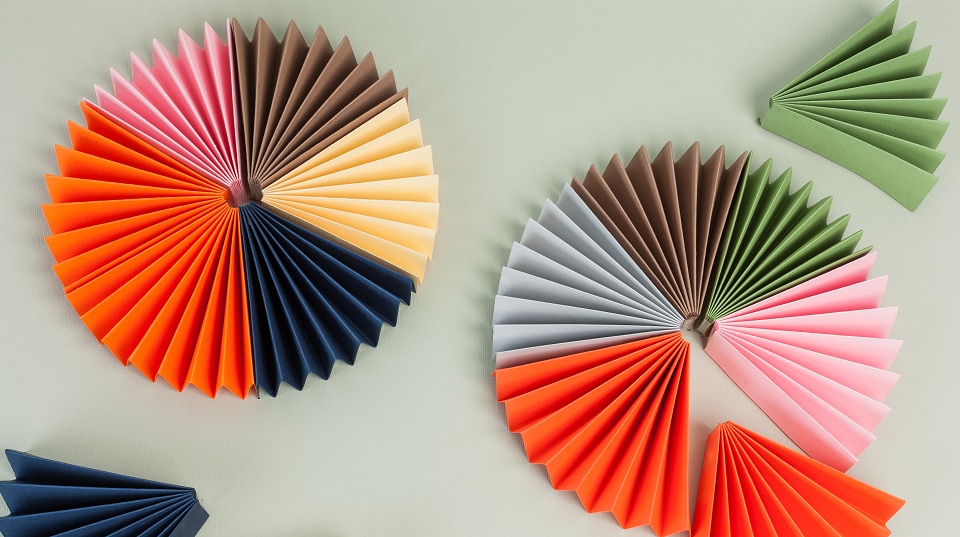 Key Points
Schwab Sector Views is our three- to six-month outlook for stock sectors, which represent broad sectors of the economy. It is published on a monthly basis, and is designed for investors looking for tactical ideas. For more information on the 11 sectors, visit "Schwab Sector Insights: Our Views on the 11 Equity Sectors."
Sector rotation is perhaps one of the best known and widely implemented investment strategies within equity portfolios. What is it and how does it work?
Sector rotation is an active investment strategy in which equity sectors are tactically overweighted or underweighted against a benchmark weighting, such as the S&P 500® index. As you can see in the "quilt" chart below, sector leadership historically has changed frequently from year to year, and sometimes a relatively poor performer one year becomes a top performer the following year. This creates potential opportunity for investors who are interested in making tactical sector changes.
Sector leadership has changed frequently
Schwab Asset Class Quilt® 
Sector performance varies from year to year
Annual returns ranked in order of best to worst performance
Source: Schwab Center for Financial Research with data provided by Morningstar, Inc.  Sector performance is represented by total annual returns of the following 11 GICS sector indices: Consumer Discretionary Sector, Consumer Staples Sector, Energy Sector, Financials Sector, Health Care Sector, Industrials Sector, Information Technology Sector, Materials Sector, Real Estate Sector, Communication Services Sector, and Utilities Sector.  As of 9/28/2018, GICS broadened the Telecommunications sector and renamed it Communications Services. This reclassified some companies from the Consumer Discretionary sector to the new Communications Services sector. Past data has been updated to reflect the changes. Returns of the broad market are represented by the S&P 500® Index.  Returns assume reinvestment of dividends and interest.  Indices are unmanaged, do not incur fees or expenses, and cannot be invested in directly. For additional information, please see Schwab.com/IndexDefinitions. Although the Real Estate Sector was launched in September 2016, Standard & Poor's and Morningstar provide historical data starting from January 2002. Diversification strategies do not ensure a profit and do not protect against losses in declining markets. 
Past performance is no guarantee of future results.
Often, sector rotation strategy is based on the stages of business cycle—recovery, expansion, slowdown and recession. However, while the business cycle can be a significant driver of sector performance, there is much more to consider. First, identifying what stage of the cycle the economy is in can be a challenge. Second, there are many more influential factors outside of the business cycle impact alone. Below, we'll discuss some of these factors.
Secular trends
Secular trends are overarching trends that typically unfold over 10 years or more. Examples include demographic changes that affect how people save and spend, the impact of a particular technology such as the internet, or changes in consumer behavior (for example, a growing interest in "green" energy and products). 
Although it's too early to tell, the COVID-19 pandemic may bring about secular changes in consumer and business behaviors toward travel, working from home, and e-commerce, to name a few. The pandemic also has triggered a dramatic activist government approach. The massive stimulus and debt accumulation during the crisis dwarfed any stimulus policy in the modern era, and could have a long-term effect on economic growth.
Long-, intermediate- and short-term trends can affect sector performance
Source: Charles Schwab. Conceptualized for illustrative purposes only.
The business cycle
The business cycle is the economy's constant rotation through stages—recovery (economic acceleration), expansion (growth broadens and levels off), slowdown (growth peaks then slows) and recession—after which the cycle begins again. A typical business cycle lasts between three and seven years, although some are longer. Historically, sector leadership has been fairly constant at each stage of the business cycle—the hard part tends to be recognizing when the economy has transitioned from one cycle to another. 
One simplistic input into the research process is merely to look at what has happened in the past. For instance, we can look at the previous business cycles and see which sectors outperformed at the different stages. Although each cycle is different, the graphic below provides some generalities about which sectors tend to outperform in the various stages of the business cycle. 
The stages of the business cycle
Source: Charles Schwab. For illustrative purposes only.   
For example, Consumer Discretionary tends to outperform during the early stage of the business cycle, as investors anticipate the recovery will result in lower unemployment and higher consumer spending on discretionary goods and services. Conversely, Utilities tend to hold up relatively better heading into and during recessions, as sector revenues are less affected by the slowing economy. 
Market cycles
Market cycles refer to the shorter-term (often six to 12 months) ups and downs based on a wide range of circumstances. This could be any combination of factors on the ground—corporate earnings, geopolitical events, interest rates, etc. Sometimes the same factors affect secular and business-cycle trends. 
When looking at the current environment, we divide the research process into four main categories:
1. Macroeconomic: We assess the sensitivity of the different sectors to factors, such as interest rates, the U.S. dollar, and the overall market. Based on our views on these factors, this can help inform which sector could outperform. For example, the Financials sector tends to have the highest sensitivity to interest rates and tends to be a top performer when rates are rising, as the chart below illustrates.
Financials tend to trade in line with interest rates 
Source: Schwab Center for Financial Research, Bloomberg. Financials/S&P 500 ratio represents the relative performance of the S&P 500 Financials sector to the overall S&P 500 Index, 10-yr U.S. Treasury Yield. As of 03/8/2021. Past performance is no guarantee of future results.
2. Valuations: While valuations tend to provide insights on longer-term performance, analysis of multiple valuation metrics across sectors can be useful, although comparing them can be more difficult. Some value-oriented sectors naturally carry lower valuations than growth sectors. This requires a transformation to make them comparable. One method is to evaluate each sector's valuation metric against its respective historical average. The difference can then be compared to that of the other sectors. The chart below contrasts the 11 sectors against each other on an equivalent or common-sized basis.
Source: SCFR, Bloomberg as of 3/31/2021. Bars represent value composites that include up to six different valuation metrics that provide a holistic perspective on current valuations relative to each of the sectors' own historical 60-month average valuation, as well as relative to the other sectors. Standard deviation is the statistical measure of volatility, measuring how widely the data is dispersed from the historical average or median.
3. Fundamentals: The evaluation of long-term measures of growth and profitability, as well as shorter-term changes in fundamentals such as earnings expectations, provide useful information about what historically has contributed to relative performance of the sectors. As one example, the chart below shows the change in earnings estimates over a three-month period (blue bars) against the performance of the respective sectors (orange). Research has shown that once a trend in a factor is established, it tends to continue for some time. 
Source: SCFR, Bloomberg. For illustrative purposes only with data as of 2/8/2021. 3-month percent change of Bloomberg analysts' consensus earnings estimates (BEst) and the total return of the S&P 500 Index and sectors. *BEst bar for the Energy sector is truncated from 99%, for chart size purposes. Past performance is no guarantee of future results.
4. Relative strength: Momentum is the persistence of a performance of a sector. Comparing the momentum of each sector reflects relative strength (or weakness). Theoretically, this effect can work at times as investors can be slow to incorporate incremental changes in fundamentals and other factors. In contrast, rapid advance in short-term relative performance can indicate that investors have become too optimistic about a sector, which sets the stage for reversal of the trends—also known as mean reversion.
Implementing sector rotation
Once an investor has decided on the prevailing stage of the business cycle, assessed the fundamentals, and considered out-of-the-box influences, there are several ways to implement the sector rotation strategy. 
First, the investor needs to assess their current allocation to sectors. For Schwab clients, an easy way to do that is to log in and use Schwab's Portfolio Checkup® tool to assess their sector allocation relative to the benchmark. 
 
Consider the hypothetical example below. The sample portfolio is overweight Information Technology and underweight Financials. Let's assume we are currently in the expansion phase of the business cycle, and the investor wants to reposition the portfolio to potentially take advantage of historical sector performance trends during the expansion phase.
If the investor doesn't want to use cash to overweight the sectors, they can sell a proportional amount of other holdings to fund the purchase of Financials stocks. One of many things to consider when making allocation changes is what impact the sale could have on the sector allocations. Let's suppose the investor is selling a broad market-cap-weighted equity index fund: They would be selling more Information Technology than any other sector, because it has the highest market-cap weighting. If the investor wants to maintain an overweight in that sector, they would then have to buy some Information Technology shares to make up for the proportion sold.
The example is hypothetical and provided for illustrative purposes only. It is not intended to represent a specific investment product. 
Another implementation approach could be to create a "bucket" in which some portion of the equity portfolio is designated for sector rotation. In the bucket, the investor can recreate the benchmark using individual funds for each sector, making it much easier to rotate from one sector to another. 
Whichever method is used to implement the sector rotation strategy, investors should also consider transaction costs, as well as the operating expense ratios if using equity funds to implement the strategy. These could result in higher costs than a buy-and-hold strategy. 
Additionally, the sector rotation strategy can change the risk profile of the equity holdings. For example, adding to more-volatile sectors, like Financials and Energy, could make the equity sleeve and the overall portfolio riskier—particularly if funding the overweight sectors with cash or less-volatile sectors like Utilities and Consumer Staples. 
 
While taking a more active role in the management in your portfolio using a sector rotation strategy can be rewarding, we suggest only making modest tilts that will keep the portfolio in line with the level of risk appropriate to the investment objectives.  
What do the ratings mean?
The sectors we analyze are from the widely recognized Global Industry Classification Standard (GICS®) groupings. After a review of risks and opportunities, we give each stock sector one of the following ratings:
Outperform: likely to perform better than the broader stock market*
Underperform: likely to perform worse than the broader stock market
Marketperform: likely to track the broader stock market
* As represented by the S&P 500 index
Want to learn more about a specific sector? Visit "Schwab Sector Insights: A View on 11 Equity Sectors" to learn more about each sector and see how they compare. Schwab clients can log in to see our top-rated stocks in each sector.
How should I use Schwab Sector Views?
Investors should generally be well-diversified across all stock market sectors. You can use the Standard & Poor's 500® Index allocations to each sector, listed in the chart above, as a guideline. 
Investors who want to make tactical shifts in their portfolios can use Schwab Sector Views' outperform, underperform and marketperform ratings as a resource. These ratings can be helpful in evaluating and monitoring the domestic equity portion of your portfolio.
Schwab Sector Views can also be useful in identifying stocks by sector for potential purchase or sale. Clients can use the Portfolio Checkup tool to help ascertain and manage sector allocations. When it's time to make adjustments, Schwab clients can use the Stock Screener or Mutual Fund Screener to help identify buy or sell candidates in particular sectors. Schwab Equity Ratings also can provide an objective and powerful approach for helping you select and monitor stocks.