Market Commentary | July 4, 2022
Shortages Have Led to Gluts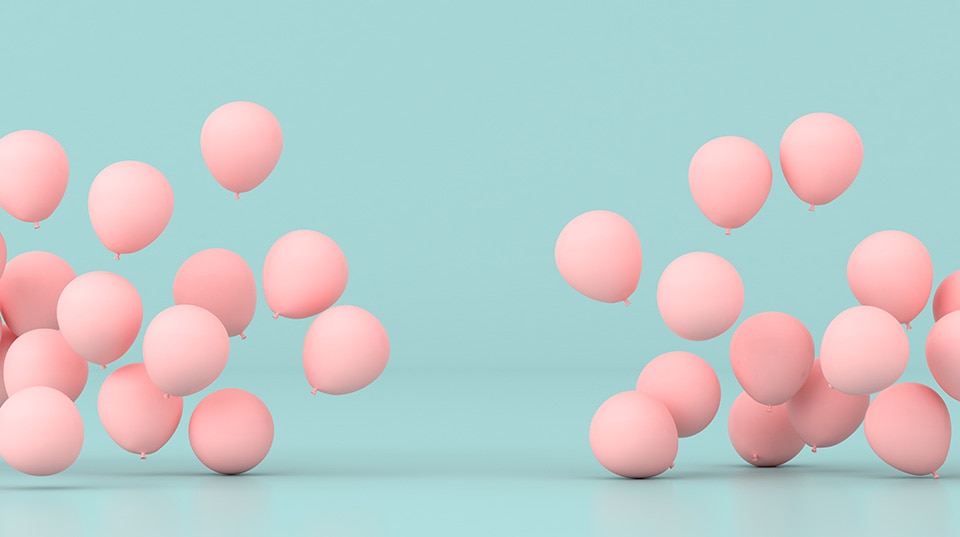 In midst of the peak of the supply chain shortages in early November 2021, we warned of a likely rapid move from supply shortages to gluts by the second half of 2022.
"In the past, the markets seem to have moved suddenly from a shortage to a glut. After a year of supply shortages, we may be closer to the end of the supply chain problems than the beginning. As a leading economic indicator, markets tend to look six-to-twelve months ahead; they may soon begin to consider the possibility that some shortages may have started to ease, and gluts may have started to form by the second half of next year." – Will Shortages Lead to Gluts?  published on November 8, 2021.
While many believed it could take years to resupply, we showed that even during the pandemic of 2020, inventories of items like personal protective equipment and home exercise gear could quickly swing from shortages to gluts. We warned that these sudden shifts could lead to a reversal of the gains for the stocks and earnings estimates as the gluts began to form.
Retailers
Now the messages from major retailers are that inventory gluts have formed; examples of the trend include Walmart, Target, and Nike, and we could name many others.
Headlines show inventory gluts have formed
Sources: Charles Schwab, Bloomberg, Forbes, NBC News, MarketWatch and Wall Street Journal as of June 30, 2022.  All corporate names are for illustrative purposes only and are not a recommendation, offer to sell, or a solicitation of an offer to buy any security.
Retailers' stocks have been hit much harder than the overall market, illustrated by the MSCI World Retailing Index sharply underperforming the MSCI World Index year to date.
Retail stocks deeply underperforming
Source: Charles Schwab, Bloomberg data as of 6/30/2022.  Past performance is no guarantee of future results.
Semiconductors
We also highlighted the risk to semiconductor stocks in our report from November.
"The semiconductor industry is capital intensive and semiconductors themselves have a relatively short life: a perfect scenario for frequent boom-and-bust cycles. The stocks of these companies tended to lead the downturns in sales and fall sharply on signs of inventories rebuilding, with a typical timeframe being a few quarters ahead of a sales' downturn." – Will Shortages Lead to Gluts? published on November 8, 2021.
Like retailers, semiconductor stocks have performed much worse than the overall market as order growth peaked. The MSCI World Semiconductor & Semiconductor Equipment Industry Group Index is down over 35% this year, nearly twice the losses seen in the MSCI World Index.
Semiconductor stocks deeply underperforming
Source: Charles Schwab, Bloomberg data as of 6/30/2022. Past performance is no guarantee of future results.
Manufacturers
The inventory buildup can be seen well beyond these specific industries. The inventory levels of finished goods at manufacturers around the world have soared. The latest June reading for the Eurozone Purchasing Managers' Index (PMI) of finished goods inventories rose to 51.5 from 42.3 a year ago, surging to multi-decade highs only surpassed by the excess inventory buildup that took place during the pandemic recession of 2020. The global PMI data is compiled from questionnaire responses from a survey panel made up of senior purchasing executives from thousands of companies, suggesting that the inventory glut forming is very broad.
Near-record inventory buildup
Source: Charles Schwab, S&P Global, Bloomberg data as of 6/30/2022.
The building inventory glut highlights a key risk to upcoming second quarter earnings reports. As reports begin in a couple of weeks, investors may not welcome any news of excess inventories, if the stock price performance of the retailers that have already reported their latest quarterly results is any indication. Retailers tend to report on an off-calendar quarter basis, giving us a preview of market sentiment surrounding excess inventory levels.
Inflation
A potential positive outcome is that companies could cut prices to reduce unwanted inventory, easing inflation for goods. Inflation peaks tend to follow a process, rather than all prices peaking at one point in time. History has shown that energy and goods prices almost always peak before services prices (which makes up the largest inflation category and includes both housing and medical care). In the U.S. and Japan, the two countries with consistent inflation data going back more than 50 years, commodities and goods inflation tended to peak two to four months before services inflation.
Inflation peaks tend to be a process
U.S. CPI breakdown by category and typical pattern of peaks shown for illustrative purposes.
Source: Charles Schwab, Bureau of Economic Analysis data as of 6/30/2022.
Energy - The global benchmark for crude oil, Brent, has fallen about $10 a barrel in June and a broad mix of 13 metal commodities, including copper and steel, that make up the Commodity Research Bureau's Metals Index have plunged below the level of a year ago. This suggests we may be passing the peak in commodity prices.

Goods - With signs of retailers and manufacturers suddenly burdened with excess goods inventory, it's too early to be sure we've seen goods prices peak—but it is possible. Last week's inflation readings came in a little softer than expected, reflecting the first monthly drop in prices for goods.

Thursday's PCE deflator in the U.S., Wednesday's CPI for Germany and Friday's CPI for Tokyo, Japan, were all down from last month and weaker than expected— although still quite high. The data may be suggesting that goods inflation may finally be peaking around the world.

Services - Even if we are seeing a peak in commodity and goods inflation, services inflation may not show signs of a peak for several months. Services inflation tends to react both more slowly than energy/goods and less dramatically.
A key ingredient for markets to form a bottom is a clear sign that inflation has peaked. As bad as the news on the inventory gluts has been for the stocks of the companies experiencing them, it may end up being good news for investors in the broader market if it leads to receding inflation pressures that lessen central banks' aggressive actions to curb demand.
 
Michelle Gibley, CFA®, Director of International Research, and Heather O'Leary, Senior Global Investment Research Analyst, contributed to this report.