Retirement | March 11, 2021
Should You Purchase Long-Term Care Insurance?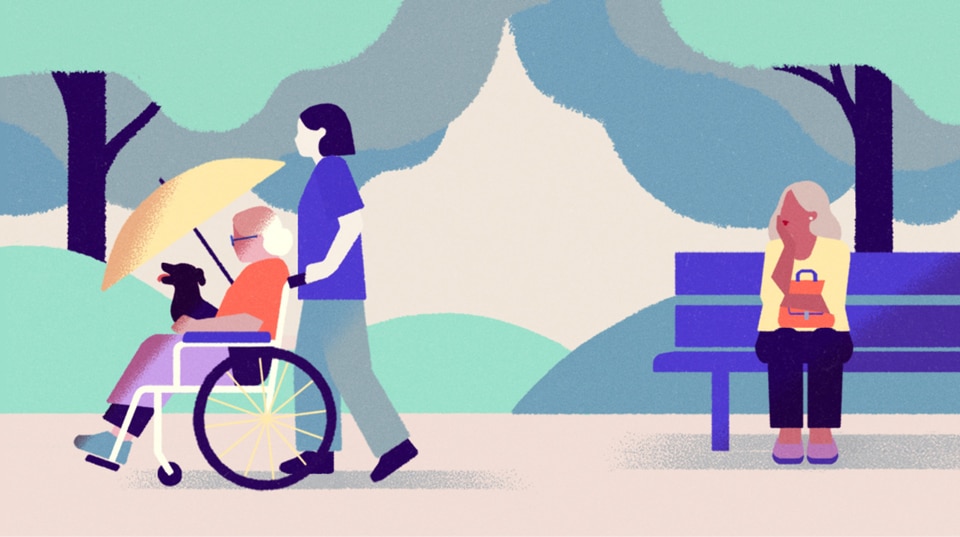 Dear Reader,
This is a great question because it applies to millions of Americans who are approaching their retirement years. At the heart of the issue is the fact that long-term care (LTC) costs can be quite expensive but so can LTC insurance. Add to that the uncertainty of whether you'll actually need it, when to buy it, how much coverage you might need, and what type of policy to purchase, and you've got some tough decisions to make.
Here are a few important questions to ask yourself as you evaluate whether LTC insurance is right for you.
Will I need long-term care?
It's hard to know for certain whether you'll need long-term care—assistance with daily activities such as bathing, dressing, and eating for people experiencing physical or cognitive decline—but statistics suggest most of us will.
According to LongTermCare.gov, about 70% of people ages 65 and older will need long-term care at some time in their lives—women more so than men (79% vs. 58%, respectively). For some, this care might be required only for a few months, but others may need it for several years or longer.
How much does long-term care cost?
Stats from the Genworth Financial 2020 Cost of Care Survey are pretty sobering. For instance, the current median annual cost for assisted living is $51,600; an in-home health aide is $54,912; and a private room in a nursing home is $105,850.
However, costs where you live could be much higher or lower than those averages. In California, for example, the average cost of a private room in a nursing home is $137,240; in Texas, it's $76,650. And these figures are estimated to increase 2% to 3% annually on top of inflation, so the cost you may pay if you do eventually need care is likely to be much higher.
How much can I rely on family support?
The vast majority—80%—of long-term care is provided at home by unpaid family members and friends. But before you rely on this option, think about the emotional and financial toll such caregiving could take on your loved ones—even if they're willing to help. In fact, that's why many people choose to purchase insurance.
How much does LTC insurance cost?
As with most types of insurance, the cost of an LTC policy will vary depending on the type, amount, and length of coverage you choose, as well as your age, gender, and overall health. That said, if you're considering purchasing a policy, make sure the premiums fit your budget. Generally speaking, payments shouldn't exceed 7% of your monthly expenses.
The American Association for Long-Term Care Insurance (AALTCI) offers resources to help you research and compare LTC insurance.
Will I qualify for LTC insurance?
Even if you can afford an LTC policy, you may not qualify. Unlike health insurance, preexisting health conditions—such as a progressive neurological condition or a recent stroke—can affect your eligibility for LTC insurance. According to the AALTCI, roughly half of applicants ages 75 or older were denied coverage in 2019, compared with about a third of those ages 65 to 69.
At what age should I consider LTC insurance?
The need for long-term care may arise suddenly, such as after a heart attack, hip fracture, or stroke. Most often, however, it develops gradually, as people get older and frailer or as an illness or disability gets worse. Most LTC claims begin when people are in their 80s.
Because of that, somewhere between ages 50 and 65 is generally the most cost-effective time to buy. The younger you are, the lower the cost—but if you purchase too early, you'll be paying premiums for a longer period of time. On the flip side, premiums go up the older and less healthy you are, and there's a chance you'll be denied coverage if your health deteriorates or you develop a certain illness.
Explore your options
There's really no way around it—the decision to purchase LTC insurance is complicated. Hopefully the answers to these questions can get you started. Talk to an insurance agent as you explore options, features, and potential costs among different policies and carriers. If LTC insurance isn't an option, a financial planner can help you strategize alternatives and assess the potential impact to your finances and estate plan if you are counting on covering LTC costs out of pocket.