Retirement | December 5, 2019
Who Qualifies for Social Security Survivor Benefits?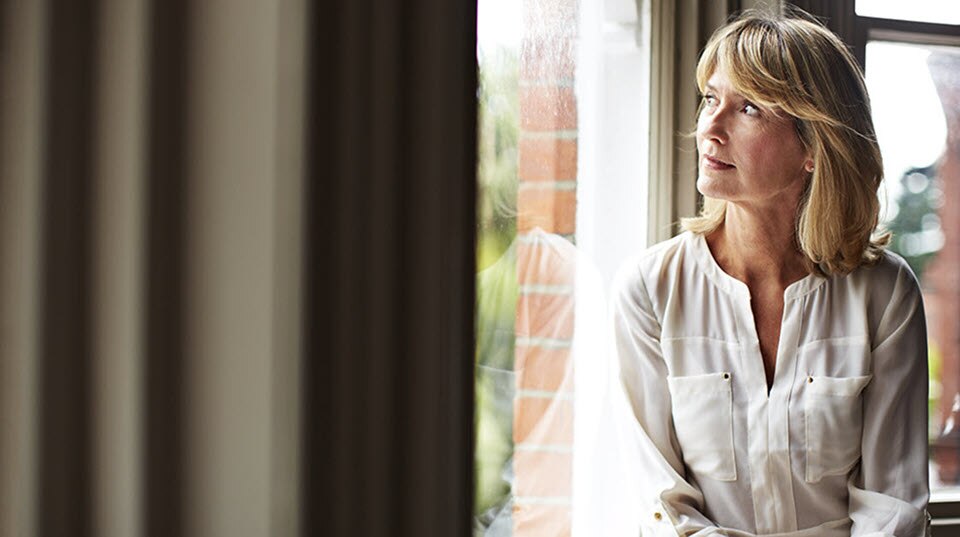 Key Points
A widow or widower age 60 or older (age 50 or older if disabled) is eligible for Social Security survivor benefits provided the couple was married at least nine months.

There is no age limit for a widow or widower caring for dependent children under age 16. Children of a deceased parent are also eligible to collect benefits, up to a family maximum.

The size of the benefit will depend on the deceased spouse's lifetime earnings as well as the surviving spouse's age.
Dear Carrie,
I'm a 45-year old widow with two children, ages 13 and 10. Since my husband passed away 3 months ago, I've been working part-time and trying to hold things together. I haven't applied for survivor benefits from Social Security yet because it all seems so complicated. Should I? And how much will I receive?
—A Reader
Dear Reader,
My heart goes out to you and your children. The death of a spouse is probably one of the most stressful times in life at any age. Being young, and now solely responsible for your kids, makes it all the more so. There's so much to think about and so many details to handle, that I totally understand your delaying dealing with Social Security.
But in spite of the complications, it's worth the effort because survivor benefits can be a powerful income stream for you and your family. In fact, according to the SSA, Social Security pays more benefits to children than any other federal program. However, to get these benefits, you have to be proactive.
It's probably best to meet with a representative at your local Social Security office for help with the specifics of your situation, but I can give you some basics as a starting point.
Benefits available for a surviving spouse
Whether or not a surviving spouse is eligible for Social Security survivor benefits depends on age and circumstances. In general, a widow or widower age 60 or older (age 50 or older if disabled) is eligible provided you were married at least nine months. However, there's no age limit if you're caring for dependent children under age 16.
Also, the deceased spouse has to have been "fully insured" at the time of death, which generally requires forty Social Security work credits or 10 years of work. (This is reduced for young workers.) So it appears that at 45 with two small children, you would qualify for survivor benefits assuming your husband was working.
The size of your benefit will depend on your husband's lifetime earnings; the more he paid into Social Security over the years, the more you'll get—up to a maximum that is adjusted each year for inflation.
However, the amount you get also depends on your age. In general, a surviving spouse at full retirement age receives 100 percent of basic benefits; at age 60 or older, but under full retirement age, a spouse receives 71 ½ to 99 percent of benefits; at any age under 60, when caring for children less than 16, a spouse receives 75 percent of benefits.
For the record, Social Security survivor benefits stop if you remarry before age 60. Also, ex-spouses can qualify for survivor benefits under certain circumstances.
Benefits available for children
Your children also would receive 75 percent of their father's benefit up until age 18 (or older if disabled) as long as they're unmarried. They can collect until age 19 if attending elementary or secondary school full time.
Family cap on benefits
On the surface it would appear that you and each of your children would collect 75 percent of your husband's benefit. But, unfortunately, there's a "family maximum" on combined benefits amounting to between 150 and 180 percent of the deceased's benefit, so your total would be limited by that cap.
How working can reduce your benefit
There's yet another consideration. Since you're working, your survivor benefit may also be reduced, depending on your yearly earnings. Just as with regular retirement benefits, in 2019 $1 dollar in survivor benefits is withheld for every $2 you earn above $17,640 if you're under full retirement age. The year you reach full retirement age, $1 is deducted for every $3 you earn above $46,920.
However, unlike regular retirement benefits, if you're collecting a survivor benefit at a young age based on caring for dependent children and a portion is withheld because of earnings, you don't get this money back in the form of an increased monthly benefit when you reach full retirement age.
On the positive side, this reduction only applies to your survivor benefit, not your children's. Also, collecting survivor benefits doesn't affect retirement benefits based on your own work record.
Next steps for you
I recommend that you file for Social Security survivor benefits as soon as possible because in some cases benefits begin at the time you apply, not the date of the spouse's death. Also be aware that you should receive a $255 death benefit. It's not much, but it's something.
There's a lot of information on socialsecurity.gov. Also SSA publication No. 105-10084 does a good job of outlining the details. You can apply for survivor benefits by phone or in person at your local Social Security office, but not online. I'd contact your local office right away. Best of luck to you and your family.
Have a personal finance question? Email us at askcarrie@schwab.com. Carrie cannot respond to questions directly, but your topic may be considered for a future article. For Schwab account questions and general inquiries, contact Schwab.