Senior Investment Research Manager
Charles Schwab & Co., Inc.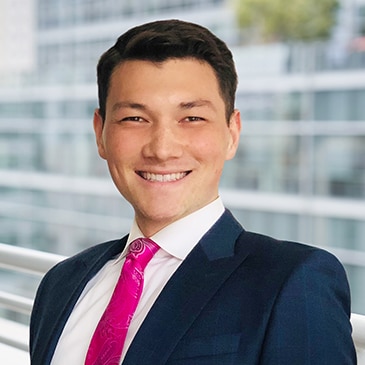 Education
B.A., Economics and Political Science, Pepperdine University
---
Kevin Gordon is a Senior Investment Research Manager, and serves as the research associate for Schwab's Chief Investment Strategist Liz Ann Sonders. In addition to providing analysis on the U.S. economy and stock market, he helps develop deep-dive projects as well as content for Schwab's public website, internal business partners, and social media outlets. Kevin has been quoted and featured in Bloomberg, The New York Times, Forbes, and Business Insider. He is a cohost on Schwab Live Daily and a frequent guest on the TD Ameritrade Network.
Prior to joining Schwab in 2019, Kevin gained experience in asset allocation research at an investment advisory firm, and worked for a U.S. senator in Washington, D.C. He graduated magna cum laude from Pepperdine University, where he co-managed a student-run investment fund and co-authored academic publications on politics and the economy. Kevin is currently an MBA candidate at New York University's Stern School of Business.
Charles Schwab & Co., Inc. (member SIPC), a subsidiary of the Charles Schwab Corporation, offers investment services and products, including Schwab brokerage accounts.
---