Managing Director, Schwab Center for Financial Research, and Portfolio Manager, Schwab Intelligent Portfolios®
Schwab Center for Financial Research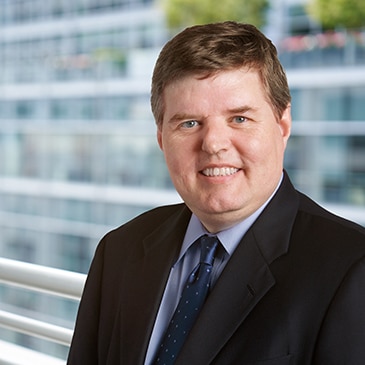 Education
MBA, Finance, University of Chicago Booth School of Business
B.A., Economics, University of Chicago
---
Mark Riepe, CFA, leads the Schwab Center for Financial Research, which provides individual investors with quality research on key topics, including markets, the economy, retirement, taxes, financial planning, equity ratings and portfolio management. He hosts Schwab's Financial Decoder podcast. He also is a portfolio manager for Schwab Intelligent Portfolios®.
Prior to joining Schwab in 1997, Mark spent seven years as vice president with Ibbotson Associates, a Chicago-based consulting firm, and four years at GNP Commodities, specializing in financial futures and options research. He has authored numerous studies that have appeared in publications including the Financial Analysts Journal and The Journal of Portfolio Management.
The Schwab Center for Financial Research is a division of Charles Schwab & Co., Inc.
Please read the Schwab Intelligent Portfolios Solutions™ disclosure brochures for important information, pricing, and disclosures relating to Schwab Intelligent Portfolios and Schwab Intelligent Portfolios Premium programs.
---