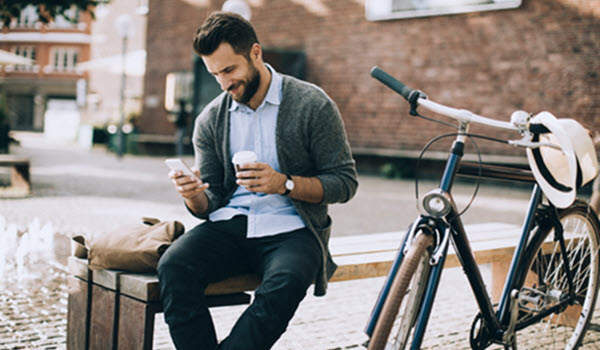 Safe, simple access to your retirement plan account.
The Schwab Workplace Retirement App provides
The Schwab Workplace Retirement App provides security measures to help protect your personal information, including:
Secure login with your fingerprint, facial recognition, or standard passcode
Six-digit passcode login and security token authorization
Additional login enhancements, like Forgot Login ID and Forgot Password
Improved credential management settings
(1022-27UY) (10/22)
Requires a wireless signal or mobile connection. System availability and response times are subject to market conditions and your mobile connection limitations. Functionality may vary by operating system and/or device. Feature availability depends on both plan and participant settings.
Apple, the Apple logo, iPad, and iPhone are trademarks of Apple Inc., registered in the U.S. and other countries. App Store is a service mark of Apple Inc.
Android is a trademark of Google LLC. Use of this trademark is subject to Google Permissions. You will be accessing a third-party website. Schwab Retirement Plan Services, Inc. (SRPS)has not reviewed the sites referenced herein and is not responsible for the content of any off-site pages or any other linked sites. No judgment or warranty is made with respect to the accuracy, timeliness, completeness or suitability of the content of the services or sites to which these screens link, and SRPS takes no responsibility therefore. A link to a service or site outside of SRPS is not an endorsement of the service or site, its content, or its sponsoring organization. SRPS provides links to other Internet sites solely as a convenience to its users. Your linking to these sites is at your own risk. Third party entities named herein are not affiliated with SRPS. The views they expressed in these third party materials may not necessarily reflect those of SRPS and its affiliates.
Schwab Retirement Plan Services, Inc. provides recordkeeping and related services with respect to retirement plans and has provided this communication to you as part of the recordkeeping services it provides to the Plan.